Camp Verde AZ (December 1, 2013) – A tradition is reborn! From 5-7 pm on Saturday December 7th, is your chance to relive a piece of history at the historic Boler's building. The Verde Brewing Company will host a tapping party for the anticipated launch of their new beers, the Gold Buckle Beer and the Mesquite ESB. The Boler's Building is located in downtown Camp Verde, at 325 S. Main St.
After the successful launch of their first beer, the Honey Pot Stout, the V.B.C. team immediately started brewing the Gold Buckle Beer and the Mesquite ESB, set to finish early December. The Gold Buckle Beer, named by Kickstarter contributors Randy Wood and Tanner Bryson, is a strong farmhouse ale that includes a touch of fresh alfalfa. The Mesquite ESB utilized several cups of mesquite reduction in the process to truly add a 'special' complex to the English Special Bitter. Staying true to their mission, the Verde Brewing Company used Verde Valley ingredients in brewing both beers.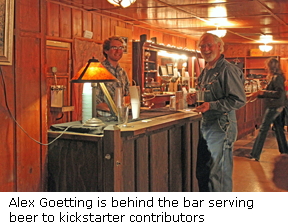 White Hills Winery & Gallery, located inside the Boler's Building, will join the Verde Brewing Company in hosting the Tapping Party. Along with great tasting beer, there will be wine available to taste and the gallery's current exhibit, The Mini Show, will be on display. In addition to beer, art, and wine, The Horn Restaurant will provide hors d'oeuvres, and Chef Wayne's Creations, a local baker; will be selling his baked bread that uses the spent grain from VBC.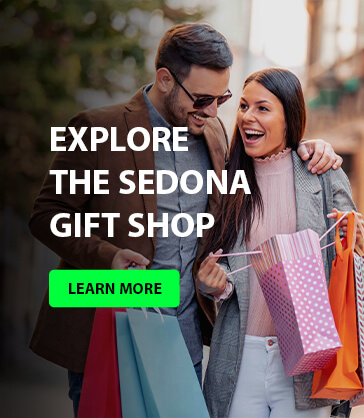 The Verde Brewing Company's Tapping Party will be the first chance to try the new beers before they go on sale at The Horn. Stop in from 5-7 on Saturday December 7th to socialize with friends, and have a truly unique experience by taking in the sights, sounds, and flavors of the Verde Valley.
The Verde Brewing Company is located in downtown Camp Verde, at 348 S. Main St. Their beers can be found for sale at The Horn, located next door. For more information about their tapping party and other upcoming events, follow them on Facebook at facebook.com/verdebrewingcompany or visit their website at www.verdebrewingcompany.com .