By John David Balla
(July 19, 2013)
Like so many, I find myself as a reluctant political activist whose eyes have been opened from the shenanigans that the City is playing with our lives and livelihood. The pivotal point for me was a business opportunity with the Chamber of Commerce, an opportunity to give back to my community and make a decent income doing so. But what started out being a typical bidding process ballooned into political maelstrom of subterfuge and deceit which ultimately finds me writing this OpEd. 
My dilemma is that I would love to apply my 20+ years of IT, business consulting, and online marketing experience to help out the Chamber. But here's the kicker… if I did, due to current budgetary constraints, it would leave me bankrupt.
Rather than throwing in the towel, I decided that with so many years invested in this city, it was time to become a good citizen and share my thoughts, concerns, and potential remedies to a City that is currently on a self-destructive path. 
I'll start with some basic economic principles and expand from there, for there is a lot to disentangle, and many dots to connect. 
Whether you're a business, government official, homeowner, artist, or simply a resident of Sedona, the impact of City government, it's values, priorities, and effectiveness comes down to a fundamental socio-economic temperament.
That is…
Wealth Creation versus Wealth Extraction 
In other words, do the actions of the City provide greater opportunity for success or less? I'm purposely refraining from political or economic ideology here for one simple reason. Ideology rarely, if ever, solves problems. In fact, it tends to make things worse. Philosophy, on the other hand, strives to uncover the truth, and that's what I'm attempting to do here; figure out what's really going on with the Sedona economy and why it's happening.
That's why I feel it of paramount importance to look at behavior, attitudes, actions and results, irrespective of any particular political view. After all, it's not what we say, but what we do that reveals the truth of such matters. 
So let me start with the Chamber, the hub of Sedona's marketing, advertising, and promotional engine. 
Chamber of Commerce seen as an Expense rather than an Investment…
The Chamber has great ambitions to get its entire web presence up to today's standards. Traffic is down considerably and commensurate with Sedona revenues. I've heard or read that currently we're a whopping 25 percent below revenues from last year (YTD), which itself is odd because the economy is improving, albeit slowly. So this major drop is alarming, and Chamber members, the Chamber itself, and the City collectively should realize that something — probably many policy decisions — are the direct cause of this.
Okay. So I get this RFP from Chamber, read through it, and aside from lacking certain details and best practices (which could be remedied via a couple of meetings), the aspirations are not only "spot on" but also, if they were to be implemented quickly and effectively, would definitely increase visitors/tourists by significant numbers. Translation: More revenues without needing to raise taxes. (Now, we know that this is just part of the problem but let  me articulate why this is important and how it plays — on several levels — to the tax revolt issue.
Chamber Budget Slashed by 50 Percent
The budget the Chamber received from the City is woefully inadequate to bolster visitors vis-a-vis revenues for all parties concerned, which is pretty much everyone who lives in Sedona, either directly or indirectly. Note that the Chamber got about $500K in 2011 from the City. But for this coming fiscal year, it's projected to be about half that. One can only guess what the rationale is here, but who in their right mind would want to jump on a commercial engine that is guaranteed to sputter down the Internet highway while they watch luxury buses from Utah, San Diego, and Tucson zoom by them, full of people having a good time? Such is the case when "half measures" lamely seek to compete for the coveted tourist dollar. 
The remedy: Get serious or just don't bother. Or as a popular 12-step motto proclaims, "Half measures avail as nothing."
Jennifer Wesselhoff, the Chamber President and CEO, is keenly aware of this, and in no small way is lobbying the City to give the Chamber the funds it needs to have a fighting chance to win over tourists from other markets. At first blush, one would think that this means raising sales taxes or some other hidden tax to find the money. But the fact is…
The money is already there!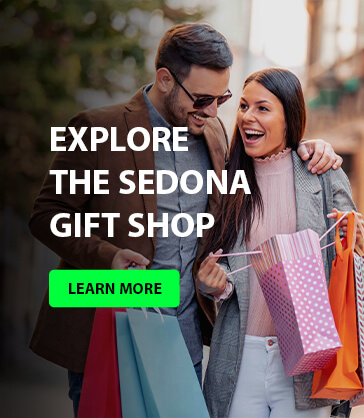 Yep. The City budget contains a $300K Contingency Fund, and, "It is important to point out that the Operating Contingency is not being funded with cash reserves…" (Verbatim quote directly from the budget itself). What this means is that there is more than enough money set aside to fund the Chamber appropriately without needing to raise any kind of taxes. In fact, the Chamber exists to generate revenues for Sedona. With a healthy budgetary diet, it will do just that. But right now, it's on a food stamp diet, making it look bloated while in actuality it's starving. 
After talking to a few irate merchants in town over the past few days, I had a simple question: "Where is all the money going?" I mean I can see the shiny fire engines and brand new police cars, but come on, the money's gotta be going elsewhere and in a very big way. So I decided to peruse the last few budgets, and man was it an enlightening exercise.
Here are some of the more noteworthy points:
Not raising taxes by "raising taxes." The proposed budget for FY 13/14 make no claim of raising sales taxes, but it does raise taxes. Here's the verbatim quote: "The Recommended Budget does not include any new tax or fee increases other than implementation of the fourth year of the Five-Year Wastewater Plan, approved by City Council in April 2010.

A ten percent increase in monthly wastewater fees will go into effect July 1, 2013

."                  
The tax collector cometh, armed with new "licenses" (

code for new taxes

).The City intends to increase revenues by … "A new business license/revenue collection position is recommended at a cost of $50,594 to more efficiently administer the business license program and to assist in delinquent account collections. Off-setting revenue resulting from increased business license revenue and delinquent collections should pay for the cost of this position." Many merchants are already referring to this as Gestapo tactics, but I won't. I prefer "shakedown." 
The money is literally going down the drain. What's clobbering the Sedona economy is its vast wastewater and sewerage initiatives, which is gobbling up 79 percent of all its expenditures/debt, not to mention the budget in general. Check out this graph which comes directly from the budget…
Follow the money…
Believe me. I know that we have a serious issue with drainage, sewerage, floods, monsoons, and such, but we just don't have the money to implement it so quickly without having detrimental consequences on the entire Sedona economy, not to mention that significant portions of these initiatives are being used for non-essential pet projects. You'll have to read over the budgets to see all the marginal stuff that's being folded into these budgets and some of the accounting "shell games" used to hide them. I encourage everyone to read these lengthy documents because it shows where the money is really going. 
Putting it into perspective…
But consider this. The United States spends about 20 percent of its federal budget on the Department of Defense. Now imagine if we applied that to the Sedona budget, but instead of 20 percent it was 79 percent. We wouldn't even be able to get out of our homes because M1 tanks would be piled up beyond tree level leaving not a blade of grass or red dirt to place a foot on.
Reality Check: There's always two ways to find money: 
Increase revenues, or 
Reduce expenses. 
The knee-jerk City reaction seems to cry "poor" and say the only way we can do this or that is to raise taxes. As Sister Simone Campbell of "Nuns on the Buss" fame aptly put it, "Budgets are moral documents." They represent our values and priorities. Having perused the budgets for the past two years fairly carefully, I think you may find — if you read between the lines and digest them in their totality — that the wastewater initiative, as it is being implemented, is a strategic maneuver to drive away both businesses and residences to effectuate another "real estate collapse." But why? That seems crazy, doesn't it?
Enter the Vampire Capitalists…
Once done, Vampire Capitalists will buy up all the cheap property and make a killing. Welcome to 21st century capitalism, where you can make a bundle by intentionally destroying communities, wages, and the American Dream. In other words, Sedona's budgetary policy is clearly designed to extract wealth, not create it. This is great news for the Vampires, but for the rest of us, our lifeblood is being sucked out of us, our aspirations, our dignity, and our pursuit of happiness. After all, that's what vampires do. And again, I could care less what the politics are, or what they say. Actions indeed speak louder than words. 
Need Proof of businesses that were forced to close their doors because of new City taxes and other anti-business tactics, just over the past few months?
Bodacious Burger… Gone
Studio Live on Coffee Pot… Gone
Taco Bell/KFC… Gone
…and I'm sure there are many others that you are aware of.
I thought living in Sedona made me rather immune from all of this. Man was I wrong.
The "I/self interest as a virtue" ideology of Ayn Rand, and the "We/Communist Utopia" of Marx have never worked in practice. So can we agree on just one fundamental truth? That ME and WE "must" get along, maybe even dance? Who knows? Maybe even get married some day. Can we all agree that the closer the bond between self interest and public interest, the better off everyone is? Surely there is a time to compete, and a time to cooperate. 
Ultimately, the fallout of all of this turmoil and anger will be determined by our collective ability to listen, to be honest, and possess the courage to admit it when are wrong. If we can do that, Sedona will thrive once again. If not, we'll become another Detroit.
About the author
John David Balla is a business consultant, Internet marketer, author, songwriter, music producer, eBook analyst and designer, and entrepreneur. Prior to moving to Sedona in 2003, John consulted some of the world's largest corporations and government entities, including Microsoft, IBM, XEROX PARC, John Hancock, Chase, the United States Postal Office, the Georgia State Assembly, and several local county governments in northern Illinois. He has a BA in Psychology and Sociology with a minor in Economics. He can be reached by emailing him at jballa@msn.com.