Phoenix AZ (June 10, 2013) – New Map the Meal Gap data released today shows almost 1 in 5 Arizonans (19.1%), or 1.2 million people, were food insecure in 2011 – figures that held steady from 2010 data. Generally, food insecurity refers to individuals not always knowing where their next meal would come from. Nationwide, the food insecurity rate was 16.4% in 2011, or nearly 50 million people, a 2% increase from 2010.
"Even though it appears that hunger did not increase in Arizona, that doesn't mean that it isn't a real issue affecting many of our friends and neighbors," said Ginny Hildebrand, AAFB president and CEO. "We know some Arizona communities have seen an increase in hunger according to the data. We know children are disproportionally affected by food insecurity. We know the economic recovery has yet to reach many households. Arizona's food banks continue to work hard to make sure those struggling have access to adequate amounts of nutritious food."
The data comes from Feeding America's Map the Meal Gap 2013, a comprehensive analysis of the latest 2011 data on food insecurity in the United States, including food insecurity estimates at the county and congressional district levels. In Arizona, Yuma County (27.3%) had the highest rate of food insecurity, followed by Apache County (26.1%) and Navajo County (22.7%). By comparison, Maricopa County was 16.2% food insecure and Pima County was 16.6% food insecure – both just slight increases from 2010 – while Pinal County had the lowest food insecurity rate at 15.9%. Yuma County was the only Arizona County to see an increase in 2011, but the increase was less than 1%.
Food insecurity data by Congressional District is also available, but because the data is from 2011, it does not include Arizona's new District 9 nor utilize the new district boundaries. Still, the results are telling: District 4 (Ed Pastor; 24.8%) and District 7 (Raúl Grijalva; 22.6%) had the highest food insecurity rates, and both saw increases of more than 3% over 2010. District 6 (Jeff Flake; 16.4%) had the lowest rate of food insecurity.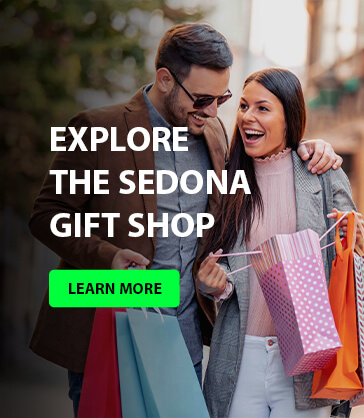 Generally speaking, the Map the Meal Gap food insecurity data helps to paint a picture of how many households are struggling with hunger, and highlights how they can be found in both our urban and rural communities. They are the households still being impacted by the recession, un- and under-employment, home foreclosure and lingering economic uncertainty. Many of these households may earn too much to qualify for SNAP (Food Stamp) benefits or other public assistance, yet struggle to afford enough food to put on the table each and every day. In addition, if SNAP benefits are reduced in the Farm Bill, as is currently being proposed by Congress, it is likely more people will struggle with food insecurity and thus increase the demand for food bank services.
Feeding America's Map the Meal Gap is based on statistics collected by the U.S. Department of Agriculture, the U.S. Census Bureau, the U.S. Bureau of Labor Statistics and food price data and analysis provided by The Nielsen Company, a global information and measurement company providing insights into what consumers watch and buy. Generous support is also provided by the Howard G. Buffett Foundation. Complete data, including interactive maps for Arizona and the entire country, can be found at www.feedingamerica.org/mapthegap and www.azfoodbanks.org.
Established in 1984, the Association of Arizona Food Banks is a private, non-profit organization serving five-member regional food banks (Community Food Bank of Southern Arizona, Desert Mission Food Bank, St. Mary's Food Bank Alliance, United Food Bank, Yuma Community Food Bank) and a network of nearly 1,600 food pantries and agencies. As one of the first state associations in the nation and an inaugural partner state association of Feeding America, AAFB was instrumental in the development of a statewide gleaning project, and our advocacy efforts have brought about beneficial state and federal legislation for our member food banks and the people they serve. For more information, to find a food bank or pantry in your area, or to learn more about donation and volunteer opportunities, please visit www.azfoodbanks.org.