By Cheryl L. Yeatts, Manager of Sedona Public Library in the Village
Sedona AZ (October 30, 2020) – Sedona Public Library in the Village, located at 51 Bell Rock Plaza, Suite A, is open and offering most library services; however, the browsing collection is not available at this time.
We are encouraging patrons to place holds for pickup at the VOC library. Placing a hold is easy. Here are answers to your frequently asked questions about holds.
How do I place a hold (aka reserve) on a library item?
You may place your hold online at sedonalibrary.org. Log in to your library account with your 14 digit library card number (no spaces) and your 4 digit PIN.  If you do not know your PIN, you may request a link to reset it or call the library. Once you have located an item to request, click Place Hold. Before you place your hold, make sure you have selected the format you want. If you would like to pick up your hold in the Village, select VOC as your pickup location.
Can I call the library to place a hold?
If you need assistance placing a hold, please call the library.
How long will it take to get my hold?
It depends on many factors, for instance: Is the item available and on the shelf at another library? How many copies are available in the Yavapai Library Network (YLN)?  Which is the owning library? How often does the library send out holds to other libraries? Is the item popular?
If my hold is in transit, can I pick it up today?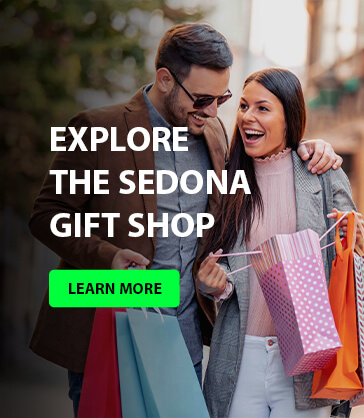 In transit means the hold is on its way from another library. It could take two days or two weeks. You will be notified when your hold has arrived and is available for pickup.
How will I be notified when my hold has arrived?
You will be notified by email or phone when your hold is ready for pickup.  If your email address or phone number has changed, it is important to update your patron account. Please call or stop by the library to update this information.
How long will you keep my hold?
Once you have been notified that your hold is available, it will remain on the hold shelf for ten days. If you no longer want the hold, please remove it from your account.  Call the library if you need assistance removing a hold. There may be others waiting for this item.
Where is my hold?  I have been waiting for a long time and have not moved in the queue.
The item you have requested may be missing. Your hold will not be removed for one year in case the item turns up. You may have requested a new item that is in process and shows as "available soon." It never hurts to check the status of your holds. Perhaps only one library owns the item you have requested.
How can I keep my holds from arriving at the same time or when I am out of town?
You can suspend your holds.  The Suspend Holds feature allows you to pause your holds without losing your place in line.
If you need assistance locating a title, placing a hold, renewing your checked out titles, receiving your PIN, or updating your account information, you may find it easier and quicker to call the library. For more information about library services in the Village, call 928-284-1603 or email voc@sedonalibrary.org. We're here to help.