Sedona AZ (April 30, 2013) – Summer in Sedona is filled with live performances not to be missed. With shows being held at Studio Live, the Mary D. Fisher Theatre, and West Sedona School; The Sedona Performing Arts Alliance continues to put Northern Arizona on the map as a destination to experience live performance.
Upcoming shows include:
5/18/13 DanceSpirit Showcase (West Sedona School) –
Featuring performances by local students from the DanceSpirit school of dance.
5/26/13 Bill Staines (Studio Live) –
The quintessential folk troubadour, Staines has been performing at the country's top festivals, concerts and Clubs. His music is a slice of Americana, filled with cowboys, Yukon adventures, fisherman and everyday working people.
6/1/13 Poetry Grand Slam (Mary D. Fisher Theatre) –
Sedona's best poets compete in the final Grand Slam for a coveted spot on the National Team, hosted by Christopher Fox Graham.
6/8/13 Cheryl Wheeler (Studio Live) –
Cheryl is very respected songwriter, her music has been recorded by an array of greats: Dan Seals, Peter Paul and Mary, Kenny Loggins, Garth Brooks, Suzy Boggus, Melanie, Bette Midler, Maura O'Connell, Sylvia, Kathy Mattea, and Holly Near.
6/13/13 Jessica Fichot & Vincent Z (Studio Live) –
Her music fuses styles & languages, taking the listener on a twisting journey out of the French chanson tradition, into the lands of gypsy jazz, Chinese and Latin American folk music, and into the wilderness of her imagination. Vincent Z is a well-traveled French "saltimbanque" singing, whistling and playing on the guitar traditional melodies and rhythms from around the world.
6/22/13 DanceSpirit Winter Showcase (Studio Live) –
Featuring performances by local students from the DanceSpirit school of dance.
6/28/13 Bresnan Blues Band (Studio Live) –
The Bresnan Blues band brings together some of the most accomplished musicians in Northern Arizona and features Dan Bresnan on Guitar, Hutch Hutchinson on Bass, and Gino Romeo on drums.
6/29/13 Grant Ferguson (Studio Live)
Join Grant Ferguson and a lineup of local Sedona musicians, including singer/songwriter Rob McMullen and blues guitarist Peter Zins for a great evening of high energy blues and rock music
For more information please contact the Sedona Performing Arts Alliance/Studio Live at (928)282-0549. Tickets are available online at www.studiolivesedona.com or at the Studio Live box office located at 215 Coffeepot Drive in West Sedona.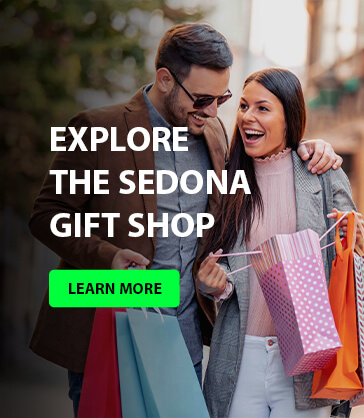 The Sedona Performing Arts Alliance is a nonprofit organization, 501(c)(3) that serves as a catalyst for community development through quality arts programming. We are dedicated to the advancement of the performing arts through education, live performance and artist support.
Community services offered by the Sedona Performing Arts Alliance include: Ticketing Services, Artist/Instructor Booking, Stage Management, Sound/Lighting, Event Promotion, Advertising/Marketing/Design, and Social Media Outreach. Please contact (928)282-0549 for more information.