Sedona AZ (April 27, 2017) – 
This…
"Hiker alone and stuck with no food or water, cell phone battery dying, wearing shorts, shirt and sandals, completely lost and unable to retrace steps, does not want to stray due to possible drop offs hidden by heavy brush"
Gets you this…
The original call occurred April 24, 2017, just before 2 PM. The comments above are a synopsis from call notes by Yavapai County Sheriff's Office dispatchers logged during a phone call from a 26-year-old female requesting help. A Sheriff's Forest Patrol Deputy began coordinating the rescue. After some time passed due to attempts to gather accurate cell phone GPS coordinates, it was determined the stranded hiker was located on high ground in a remote area north/west of Devil's Bridge, Sedona. It was quickly established that timely ground access to the hiker's position would be very difficult and thus the use of a helicopter was requested.
A crew from Department of Public Safety (DPS) Ranger Unit was notified and arrived in the vicinity just before 5 PM. The Yavapai County Search and Rescue Back Country Team, trained in technical rescue, were also called out. It would take a combination of effort from the Ranger crew and Back Country Team to bring this hiker to safety. After flying the target area, the hiker was spotted by the Ranger crew on the side of a rock face.  A member of the Back Country Team was airlifted to her position so she could be safely secured to a special rig and rescued. Around 6:30 PM, she was off the mountain to meet an awaiting family member.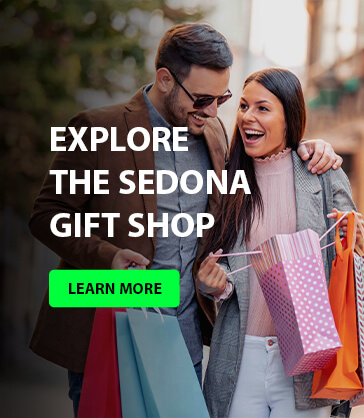 As YCSO has emphasized so many time in the past, hiking preparedness is a must for anyone venturing out into the rugged wilderness. The rescued hiker admitted relying on third party unverified information as she attempted to return from the area around Devils Bridge. Unfamiliarity with your surroundings and lack of researching such an adventure can and has been deadly for some in the past. This hiker WISELY called for help and remained stationary when she realized she was lost in very rugged and steep terrain. She was also fortunate her cell phone had sufficient battery time and able to send GPS coordinates. An alternative to alerting others to your plight can be as simple as a toy whistle which can be heard long distances in such topography.
Other issues of concern make this a 'teachable moment' –
Hiking alone will exponentially increase the risk in terrain such as this. If she had been injured and unable to call for help, a second person could have been her lifeline. Additionally, it is important to share your wilderness plans with others who can call when you have not returned based on an agreed timeline.  
This hiker's clothing was completely inappropriate for the type of terrain. Shorts and sandals only increase the chance for injury is such environments.
Please take time to review this comprehensive website on hiking safety provided by the US Forest Service:  https://www.fs.fed.us/recreation/safety/safety.shtml
Sheriff Mascher would again like to thank the DPS Ranger team and the Back Country volunteers who continue to risk their lives for complete strangers.  
Citizens can contact the Yavapai County Sheriff's Office with information or questions at 928-771-3260 or the YCSO website: www.ycsoaz.gov