By Elaine Hanson
Sedona AZ (March 12, 2013) – As the world continues to "shrink" in the Information Age, people seeking answers to spiritual questions often find a wide ranging smorgasbord of religious and spiritual paths to choose from. Especially true in Sedona where so many options are offered, how does a person choose? Yaqin Sandelben's chosen path offers a solution that distills and encompasses all paths. It focuses on the inherent truths that unite all people. As a Sheikh in the Sufi Ruhaniat International Order for over thirty years, he has been practicing and leading others in meditations, teachings and dances of peace that encompass all world religions and faiths.
Sandleben will be sharing the gleanings and wisdom from his years of study at a day-long workshop on March 30th at Unity of Sedona. He will explore and offer insights into spiritual connections and inter-woven truths.
He was attracted to the Dances of Universal Peace many years ago because he saw them as an accessible and wonderful way to cultivate a feeling of joy and happiness. These dances draw on sacred phrases and ideas from all world religions. Simple and repetitive songs express a particular faith as participants sing and do simple circle dances. The songs and dances are taught anew at each gathering.
"These dances are a perfect antidote for the parts of ourselves that reside in gloom," Sadleben said. "While doing these dances we get to taste, if even just in a small way, some of the inspiration that flows through other culture's religious paths."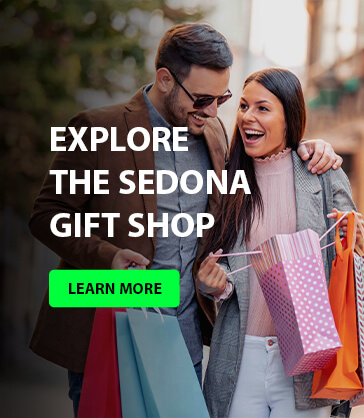 Sandleben's long involvement has affected him in deep and meaningful ways. "I would have to say that fear of death is no longer the lurking monster that it once was," he said. "I am becoming more in tune with accepting daily life as it is. That is a big challenge!" He also said that many wonderful experiences on this path have confirmed for him that "…the 'tales of power' or poetic imagery, are real."
For the day-long retreat Sandleben is offering "…a safe atmosphere to retreat from daily challenges, perhaps some opening of the heart, some silence, some feeling of connection….and hopefully some tools to take forward into life, especially the practice of calm abiding."
According to this philosophy, people of different backgrounds and faiths can learn to get along and live side by side with differing worldviews. Sandleben commented: "I know people in Israel who gather regularly to eat, talk and demonstrate for peace. This group is composed of Imams, Rabbi's, Christians and others. So we know it can work. But there are many barriers: fear, hunger, housing, a safe place to call your own, acceptance of 'other' to name a few. It certainly won't happen overnight, but I can't think of anything better to work for—peace within your heart, and peace within the world."
The workshop proceeds will benefit the WorldPeaceDance.org, a non-profit group that will perform its world premiere in Sedona in early 2014. This group plans to use the power of dance to demonstrate and inspire audiences to physically embody peace in individual hearts, one person at a time, as a path towards real and lasting peace on Earth. For more information on Sandleben's workshop "Cultivating Inner Peace", or to register contact elainehanson@gmail.com or 928-282-0593. The fee is $30-60 on a sliding scale, but no one will be turned away for lack of funds.