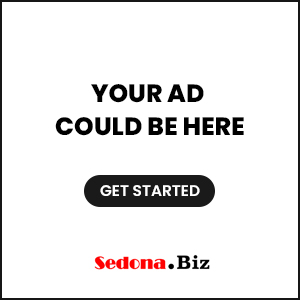 Global Muckraking featured on Dec. 2; America and Israel: The Way Forward on Dec. 4
Sedona AZ (November 21, 2014) – New York's famous 92nd Street Y returns to Sedona for two special live simulcast events on Tuesday, Dec. 2 and Thursday Dec. 4, hosted by the Sedona International Film Festival. Both events will take place at 6:15 p.m. at the festival's Mary D. Fisher Theatre, live as they are happening in New York. 
Tuesday, Dec. 2 at 6:15 p.m.
Global Muckraking: 100 Years of Investigative Journalism from Around the World
Crusading journalists have played a central role in American politics: checking abuses of power, revealing corporate misdeeds, and exposing government corruption. Muckraking journalism is part and parcel of American democracy. But how many people know about the role that muckraking has played around the world?
Columbia professor and winner of the Nobel Prize in Economics Joseph E. Stiglitz talks to Anya Schiffrin, editor of Global Muckraking: 100 Years of Investigative Journalism from Around the World, about a wide range of global issues from economics to journalism to politics.
Anya Schiffrin is the director of the media and communications specialization at Columbia University's School of International and Public Affairs. Schiffrin is on the advisory board of the Open Society Foundation's Program on Independent Journalism and on the advisory board of Revenue Watch.  Her previous book was "From Cairo to Wall Street: Voices from the Global Spring".
Joseph E. Stiglitz is University Professor at Columbia University and has taught at Stanford, Princeton, MIT and Yale. Stiglitz was a member of the Council of Economic Advisers from 1993-95, during the Clinton administration, and served as CEA chairman from 1995-97. He then became Chief Economist and Senior Vice-President of the World Bank from 1997-2000. In 2001, he was awarded the Nobel Prize in economics for his analyses of markets with asymmetric information.
Thursday, Dec. 4 at 6:15 p.m.
America and Israel: The Way Forward
Join Dalia Rabin, the former Israeli Deputy Minister of Defense and current chairperson of the Yitzhak Rabin Center, and Ambassador Dennis Ross, who played a leading role in shaping US involvement in the Middle East peace process, for an enlightening discussion on the future of Israel.
Dalia Rabin currently serves as the chairperson of the Yitzhak Rabin Center, the national institute dedicated to ensuring that the legacy of the late Prime Minister and Minister of Defense Yitzhak Rabin continues to influence Israeli society through its museum, experiential educational program and national archive. Before heading the Yitzhak Rabin Center, Dalia served as a member of the Israeli Government from 1999-2002.  She was elected to the Knesset on the Center Party ticket in 1999, acting as chairperson of the Ethics Committee. 
Ambassador Dennis Ross is counselor and William Davidson Distinguished Fellow at The Washington Institute for Near East Policy. Prior to returning to the Institute in 2011, he served two years as special assistant to President Obama and National Security Council senior director for the Central Region, and a year as special advisor to Secretary of State Hillary Rodham Clinton. For more than twelve years, Ambassador Ross played a leading role in shaping U.S. involvement in the Middle East peace process and dealing directly with the parties in negotiations. A highly skilled diplomat, Ambassador Ross was U.S. point man on the peace process in both the George H. W. Bush and Bill Clinton administrations. He was instrumental in assisting Israelis and Palestinians to reach the 1995 Interim Agreement; he also successfully brokered the 1997 Hebron Accord, facilitated the 1994 Israel-Jordan peace treaty, and intensively worked to bring Israel and Syria together.
Ethan Bronner is the national legal affairs correspondent for The New York Times, having completed four years as The Times' Jerusalem bureau chief last May. Prior, he had been the paper's deputy foreign editor for four years, focusing on the Middle East. His most recent tour in Jerusalem was his third as a correspondent there.
These "Live from New York's 92nd Street Y" events are sponsored by the Cultural Committee of the Jewish Community of Sedona and the Verde Valley with special assistance from the estate of long-time supporter Lou Getoff.
Tickets for each event are $12, or $9 for Film Festival members. Tickets are available in advance at the festival office. Both the theatre and film festival office are located at 2030 W. Hwy. 89A, in West Sedona. Call 928-282-1177 for tickets and information or visit www.SedonaFilmFestival.org .