Cottonwood AZ (April 9, 2013) – LADY AS LANDSCAPE is a tribute to the women of the Verde Valley and Miss A V Sclippa's first art opening. Annabel Valerie Sclippa was born in Southern France to a French/Italian father and a Dutch/German (American) mother, both of whom were bred in families of artistic talent.
Her mother, Lenore Edith Culin, has been a color therapist since the late 80s. Lenore's father Nembhard Nottingham Culin was a successful architect and artist. Primarily working in watercolor, Mr. Culin is best known for his New England scenes. Many of his pieces hang on walls from private collections to doctors' offices, their subject matter also including his renderings of state buildings and historic structures. Poster copies of his airbrush image of the Ball And Sphere from the 1939/40 New York Worlds Fair have become collectors items.
Miss Sclippa's great uncle Stewart Culin was curator of the Brooklyn Museum for twenty five years, often traveling by covered wagon out here to the Wild West where he made fair-trade transactions for irreplaceable Indian Art collections, some of which have traveled back out to expositions at the Heard Museum.
Sclippa's father, Norbert Joseph Gaeton Sclippa, has a natural affinity for creating cartoons, while his brothers Jean-Claude and Patrick span the arts from architecture, to pen & ink drawing, and Picasso-esque oil painting.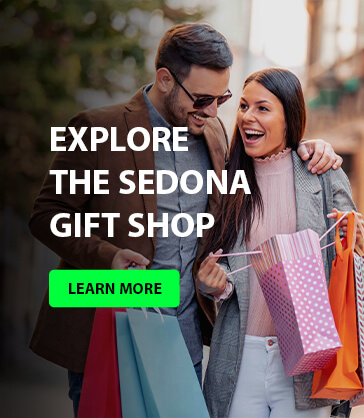 Miss Sclippa is primarily self-taught. She has taken an oil painting class with Robert Venosa and Martina Hoffmann in Visionary Art, integrating the Brothers Van Eyck style of illumination, a watercolor class with Sandra Clare Lothrop of Martha's Vineyard, a figure sketching course at SUNY Purchase, and an acrylic lesson with multimedia artist Beth Ames Swartz of Paradise Valley, Arizona. Although she has dabbled in acrylics, glass paints, mural work, ceramics, mosaics, airbrush, oil, graphic design and architecture, her current works are watercolor with some pencil, pen and ink.
The LADY AS LANDSCAPE series is a personal reflection of life-saving surgeries, paralysis, and healing, as shown through a process of transformation of trauma into beauty. They examine the physical body as the place where the process of life is reborn; incorporating trees, flowers, earth, fire, water, cityscapes, and sky. The expression of stagnation to freedom portrays overhauling paralysis through images of roots, rocks, bubbles and flowers embedding healthy, beautiful bodies.
More broadly, LADY AS LANDSCAPE represents in Sclippa's words, "the body as landscape, seen through the beauty of the woman. I am inspired by many woman of the Verde Valley whom I've met that are dynamic survivors, a homage to the history of this land. They have cheated death only to become more beautiful, strengthened by the sheer will to survive and often having hidden the struggle. They are a reflection of the desert itself, in it's ability to replenish from vast desolation, to bear flowers and fruit."
Artist Reception Saturday April 13th, 4-7PM at THE MANHEIM GALLERY, 747 N Main St, Old Town Cottonwood. Show runs through April 27, 2013. Visit avsclippa.com to see more of Miss Sclippa's work.