By Tommy Acosta
Sedona, AZ — Let's face it. Pull no punches. Trying to retrofit Sedona to ease the traffic conundrum is like trying to stop a mortally wounded elephant from bleeding out, with a band-aid.
You can build a pedestrian bridge in Tlaquepaque, pave Schnebly Road, open up Red Rock Crossing, use trolleys to transport visitors to hiking trails, defund the Chamber of Commerce, try all the cosmetic fixes one can imagine but in the final analysis, there is absolutely nothing the city can do to stop the influx of visitors invading Sedona.
Short of building a "border wall" and turning back all the traffic coming into Sedona, there are few options.
The cat is out of the bag. The whole world now knows that Sedona is a safe and beautiful destination to visit and they will come in droves to escape the lockdowns and restrictions from whatever states they emanate.
The congestion we are experiencing now is just the beginning of a tourist-filled summer and we might as well buckle up and get used to it, because there is no escape from this actuality.
The first step to recovery, meaning tuning our minds to the reality of the onslaught and just learning to deal with it, is to realize that just because we live here, we locals do not own Sedona.
That's right. We don't own Sedona. So, get over it.
There is little doubt Sedona is the healing capital of the world and maybe even the universe. The beauty of Sedona and its healing energy belong to the planet earth, not us. We are only the stewards and that's that.
We need to understand the reality of our situation. We have no right to stop the world from coming here. So, our best bet is to simply accept it and find a way to mitigate the damage.
The City needs to create a live in-real-time Website, reporting on current traffic conditions in the city so we could plan what are the best times to go out and do our errands, visit our doctors, go to our favorite restaurants or spend time in nature.
Right now, we can get that info from Googlemaps.com by simply entering our location, our destination, and Google Maps will tell us how bad the traffic is in Sedona.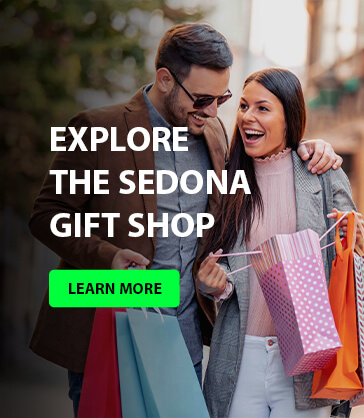 Click on Get Directions. Hit the "Details" button. The route will be highlighted on your map and it will give you the amount of time it will take, with a color-coded live traffic update as well.
Check out this screenshot of the Google map below to see how simple it is.
You can get the same info from ADOT by going to www.az511.gov. Set your starting point and destination point, hit the little car icon button and you get the estimated time and a present-tense report on traffic conditions.
Here below is a screen shot of the ADOT resource. Note how simple it is.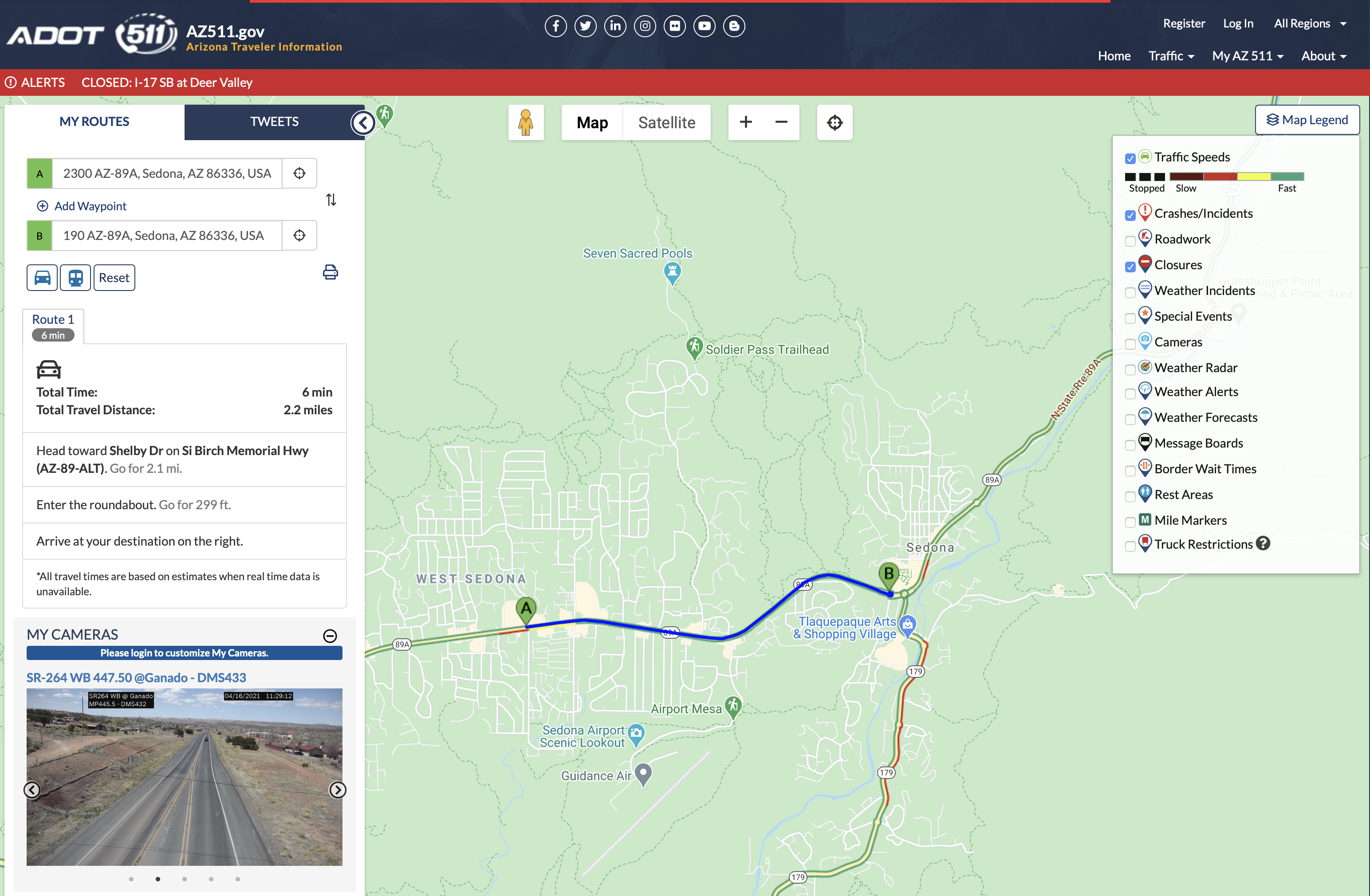 At least this gives us a fighting chance.
If you have no choice and must spend time in traffic, one might want to sharpen up their Zen skills and practice the art of patience. Breathe. Enjoy the red rock views and be grateful for the beauty you live in. Count the cars with out-of-state license plates, make eye contact with other drivers and smile.
There is so much to see we don't notice when zooming from one place to another. Take the waiting time in stride. Check out all those wonderful shpos along 89A you never saw before.
Be like a good doctor and have a lot of "patients." 
Our tourists are the lifeblood that keeps our city going. Accept them. Be grateful for them and you will be that much more better off and less stressed.