Saturday, April 28 at 7pm
Sedona AZ (April 11, 2018) – Tom & Shondra are back from their successful performance tour for National Performing Artists with their new show called Tom & Shondra's Musical Extravagaza! On Saturday, April 28th at 7pm, they'll be performing that same show at the new Majestic Theatre located in the Village of Oak Creek Outlet Center. Joined by one of the finest pianist singers in the USA, Steve Sandner, their 75 minute show is jammed packed with hand picked selections from Tom & Shondra's vast & versatile song repertoire of stylings! You'll enjoy the American Songbook 40's era of Frank Sinatra & Cole Porter, Cool 50's favorites, Rockin' 60's & 70's with Sonny & Cher, Nancy Sinatra, Neil Diamond and Billy Joel. A sprinkle of country and even a few beloved show tunes from the Broadway stage to boot! Tom & Shondra's concert will thoroughly entertain you and cheering for more!
Tom Jepperson has vast professional experience as a singer, actor, producer & director, writer, emcee and entertainer. He performed in Lake Tahoe & Vegas as the Warm-up Act for Tony Bennett, Shari Lewis, Red Buttons and J.P Morgan, to name a few. Tom has also performed in musicals with Florence Henderson, Chita Rivera, Leslie Neilson, Darren McGavin, Earl Holliman, Ricardo Montalban, Dorothy Warenskjold, Juiliet Prowse, Johnny Mann, Celeste Holm, Burt Lancaster. He toured the USA in shows with Jane Powell & Company and Dorothy Warenskjold Opera Tour. He has performed in numerous leads in musicals such as Lancelot in Camelot, Curly in Oklahoma as examples. He has also performed on several popular cruise lines starring in his own shows. Those who've visited the 300 seat Blazin' M Ranch dinner show have enjoyed Tom's performances in their popular cowboy show where he plays the comedic character of "Otis."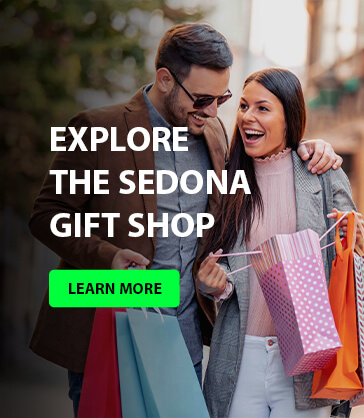 Shondra Jepperson, is adored as one of the Dynamite Divas who toured for NPA in January 2016. She is an Alumni of the Juilliard School of Drama with impressive acting & performance credits. Along with her formal training and musical theatre, her music roots are in Rock, Pop & Blues having led her own show bands and Rock bands for over 18 years performing nightly shows and concerts in Reno, Las Vegas throughout southern California. Besides those concerts she has also performed her own shows on many popular cruise ships. She's an international singer songwriter recording concert artist & publisher registered with BMI. Her CDs I Am and Inside Fire are available on ShondraMusic.com, iTunes and other sites. Her catalogue of originals include a vast range of genres from Rock, Pop, Country Rock, Blues, Power Ballads, Theme Songs, Anthems and New Thought Inspirational Pop tunes including theme anthems for organizations like the Gilda Radner award shows called Laugh for Life Cancervive, Keep Sedona Beautiful, Walking Free Against Sex Trafficking and The Humane Society of Sedona. Shondra is the songwriter of original musical with her creative partner Dev Ross, Hot Flashes on the Trail and also Delta Dental's show The Mouth Project. Shondra is also a voice, acting, performance & life coach. For more info visit www.ShondraMusic.com and www.TomAndShondra.com.
Steve Sandner's musical jazz style has elements of big band, blues and swing, and is easy to listen to for jazz aficionados, or even for those who aren't particularly jazz fans. Listening to Steve's style, one can hear the influences of pianists Nat Cole, Bill Evans, and Oscar Peterson, and his vocals have echoes of Frank Sinatra & Harry Connick, with a blues element from the Charles Brown tradition. Steve's most versatile musical combination is the jazz trio, though he often performs solo, with a duo, or a larger group. He is also in demand accompanying other vocalists, jazz & pop, and has extensive experience as a sideman in jazz, pop, rock and blues ensembles.
Be sure to purchase your tickets NOW for this concert on Saturday, April 28th at 7pm. Tickets are available on line at MajesticTheatreSedona.com or by calling 928.284.6835. This show is one to include on your list of BEST concerts of the season!