By Ted Grussing
… Sunday morning I flew down to Prescott to shoot the lakes from the sky … because the lakes are within Class D airspace for Prescott Love Field I chose to stay above the very busy airspace and shot mostly above 8,000', with ground level being a little over 5,000'. I was roughly over Fain Road when I took these shots and the off ramp to SR 89A is just to the right of the lower part of the image and you can track the road as it tracks S through the Granite Dells and the two lakes. Watson Lake is on the left and Willow Lake is on the right; above and beyond the lakes is the city of Prescott and the mountains behind it are the Bradshaw Mountains. Beyond and a little to the left of the upper left peaks is Lake Pleasant and beyond them on the right Wickenburg. The Prescott airport is just to the right of the photo s edge. Busy airspace with several flight schools there including the well-known Embry Riddle Aeronautical University, Prescott Campus.
Thursday evening, November 16th at 7PM, at the Vista Hall in the Collective Sedona in the Village there is going to be an incredibly beautiful concert featuring three award winning artists, Louis Landon, Joe Bongiorno and Amy Janelle playing on a Steinway Concert Grand Piano. This is to benefit the Big Park Community School; advance tickets are $25.00 and $30.00 at the door. You can purchase tickets at: http://SoloPianoTickets.com/village It should be a beautiful evening with these highly talented pianists.
As sometimes happens, life intervened and I did not have time to do the workup on the photos and text re the Rx burns as another matter needed attention tonight. I'll be on it in the morning and promise it will go out tomorrow night. A good although somewhat bizarre day today … nice to still be here. I stopped by Turf Soaring at Pleasant Valley Airport in Peoria on the way home today and it looks like they will be having a motorglider there sometime in the next few weeks and will begin operations giving rides and lessons. Wishing good things for them, as like so many others, that is where I learned to fly and was home base for about ten years for me. I found it by accident one day … Cork was hospitalized for about a month during the summer of 1996 and I drove down to see her every day and one day I turned right on Carefree Highway to see what was out that way … 7 miles west I found Turf Soaring and on September 12th I took my first three lessons … I was hooked and still am.
Have a beautiful day and time for me to wrap this one. Keep breathing and share a smile with those you meet and greet today.
Ted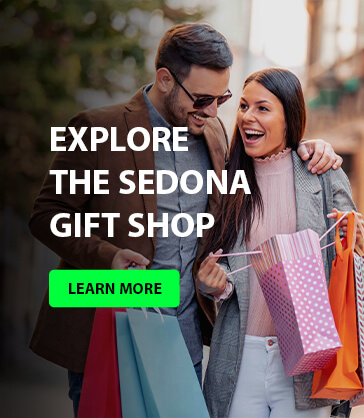 For a few hours here in the still morning I wash myself clean of civilization, and purge myself of things and the accumulated rubbish of time.
I push back history, dismiss interpreters, and stand erect before the dawn, looking the universe in the face, and asking my own questions.
Tomorrow I shall return to the human wheels; but now I defy the world of customs and laws, of sophistry and serfdom; and I yield myself childlike
to the light and the air and the sweet scented dew.
— Max Ehrmann
###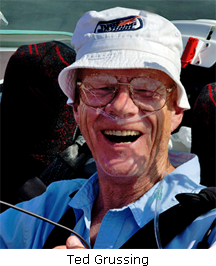 The easiest way to reach Mr. Grussing is by email: ted@tedgrussing.com
In addition to sales of photographs already taken Ted does special shoots for patrons on request and also does air-to-air photography for those who want photographs of their airplanes in flight. All special photographic sessions are billed on an hourly basis.
Ted also does one-on-one workshops for those interested in learning the techniques he uses.  By special arrangement Ted will do one-on-one aerial photography workshops which will include actual photo sessions in the air.
More about Ted Grussing …