By Ted Grussing
…  a friend went flying with me this afternoon and the avowed purpose was to get some great aerial shots up north. We took off around 3:30P and cranked left in a climbing left turn heading for the peaks. The air has generally been of a pretty high quality and we expected to see the San Francisco Peaks come into view with crisp clarity as we climbed up and out of Sedona and the canyons. As the peaks came into view they were totally hazed out with a brownish smoke that filled our vision, left, right and forward.
As we climbed up it looked like I could clear the mess around 9,000' and in fact cleared it a little less than that and as we continued to climb the source became very visible … slash pile burns east of I-17 and south of Flagstaff Airport. The smoke was low on the ground and heading down Oak Creek Canyon, West Fork, and some out towards Sycamore and the entire Verde Valley was filling with the highly toxic smoke. More pile burns are scheduled for Wednesday and Thursday.
If ever there is a source of smoke that could be avoided it is slash piles. And according to one email I got notifying me of slash pile burns they wait until conditions are wet, winds low and ventilation minimal … i.e. a nice winter day. You can see from the photo how the smoke barely rises from the ground, heads down to Sedona and the Verde Valley filling it with smoke. THERE IS NO JUSTIFICATION for imposing smoke levels like this on approximately 70,000 people who live in Sedona and the Verde Valley.
The State of Washington prepared a well-documented study revised in 2012 that is titled "How Wood Smoke Harms Your Health." I have attached the report to this email so that you can read for yourself the harm that wood smoke does to us … wildlife breathes too and it has to have an impact on them too. This report is concerned with wood smoke from fireplaces, stoves and so forth. The wood that is burned in those devices is drier than what is done in the wild and certainly the slash piles where they wait for wet conditions. According to the report fine particle pollution which includes that from wood smoke causes 1,100 deaths in the State of Washington each and every year. … would we permit this much tobacco smoke in the air anywhere?
Check out these excerpts from the report:
"Some people like the smell of wood smoke. It reminds them of crisp fall days and winter evenings beside a cozy fire. Most people don't realize this smell is a danger sign that means their health is being affected as if they were breathing cigarette smoke. Wood smoke is especially harmful to children, the elderly,and people with lung and heart disease".
"Many people believe that since wood smoke is a natural substance, it is not harmful. However, smoke from wood stoves and fireplaces is a major part of Washington's air pollution problem. Wood smoke contains tiny particles and gases that can have serious health effects when breathed".
"Wood smoke is a mixture of solids, gases,and liquids. Much like cigarette smoke, wood smoke contains hundreds of air pollutants that can cause cancer and other health problems. One of these pollutants that is of most concern is fine particles".
"Most wood smoke particles are 2.5 microns (µm) or less in size – smaller in diameter than a human hair".
"Studies have shown that fine particles, even at low levels, are harmful to human health".
"Infants and children: Children breathe more air in proportion to their size than adults. Their lungs are also still developing. Because of this, children can experience more health effects from polluted air than adults. Children who regularly breathe wood smoke are more likely to have shortness of breath, coughing, wheezing, asthma, disrupted sleep, inflamed respiratory tracts, and pneumonia".
"The elderly: Older adults are at greater risk from wood smoke if they have common chronic health problems, which can be worsened by exposure to fine particles. Studies show lower heart rate variability (meaning the heart is less able to respond to changes in activity levels) when people breathe increased levels of particulate air pollution.9 Young people and older adults are more susceptible to this".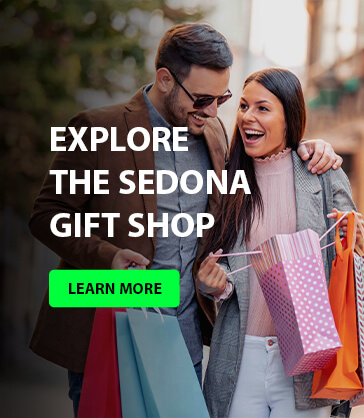 "Adults with existing heart or lung conditions: People with existing heart or lung conditions, as well as smokers and ex-smokers, have less resistance to the effects of wood smoke. They may have more severe symptoms of their existing condition(s). For example, wood smoke worsens asthma, emphysema, pneumonia, and bronchitis".
I appreciate the desire of many to manage the forests and have healthy forests, but it is time to consider the impact of these policies on the health of the human beings who live in these areas and is it worth the health risks to humans? In this report they found that 44% of all fine particle pollution in the state of Washington in winter of 2005 came from residential woodstoves. Never in all the years I have been flying in this area have I seen smoke conditions in the winter from wood burning stoves and fireplaces even begin to approach what you see in this photo. Perhaps it is time for all states including Arizona to do studies like this and in addition to factoring in the impact of wood burning stoves, add in the impact from prescribed and managed fires.
We all need to be informed on what these burns are doing to our health and that of our children … with information properly presented, good decisions can be made. It isn't just about the health of the forest, it is also about the health of we humans and the wildlife. It is also about the impact on tourism, and the general quality of life for all. I respect all those who are engaged in forest restoration, but it is time to revisit everything that has been done factoring in humans and what the fire policies have on you and me and our loved ones … infants and the elderly. It is not just visibility … it is about life!
Tomorrow night back to more beautiful photographs … please open read, save and share this document I have attached. It is time for a broader more inclusive discussion to be had … we deserve it!
Another day to live and to share our joy … enjoy everything you do and keep breathing :+)
Cheers
Ted
For life holds cheers as well as tears,
Take this old toast from me:
This world a riddle hard you call …
A mess from which you fain would shrink?
Perhaps 'tis wisdom, all in all.
To learn to laugh as well as think.
— Max Ehrmann
###
The easiest way to reach Mr. Grussing is by email: ted@tedgrussing.com
In addition to sales of photographs already taken Ted does special shoots for patrons on request and also does air-to-air photography for those who want photographs of their airplanes in flight. All special photographic sessions are billed on an hourly basis.
Ted also does one-on-one workshops for those interested in learning the techniques he uses.  By special arrangement Ted will do one-on-one aerial photography workshops which will include actual photo sessions in the air.
More about Ted Grussing …