By Ted Grussing
… starting with an early morning flight with Al Comello who got hundreds of shots of the airport from many angles and altitudes as well as some video … look for them to start appearing on the airport website soon. It was overcast so few shadows and even lighting which made for some great shots, towards the end we had some sun on the field and that looked great too. Then we headed out towards Perkinsville to the SW of Sedona and got a few neat shots of very low clouds and heavy rain. Back to Sedona and off to deliver a 30GB video to the City which will be used to showcase the photography of myself and six other photographers. Then it was home and a bunch of stuff around here … the rain stopped around 4PM and holes in the cloud with the sun streaming through opened up, so it was back out to the airport to get a shoot with the late afternoon light on the rocks.
This shot was taken near the NE end of Long Canyon looking towards the NE … the sun is moving S so the late afternoon light on the rocks is going to be getting better almost daily. The mountain on the left horizon is Wilson Mountain and you can see the lava level near the top at the left edge of the photo, moving right you have the Mittens up canyon and then I don't know, but jacks Canyon is right behind it. The inhabited area is Uptown Sedona and far right Lee's Mountain and Courthouse Butte … Jacks Canyon and Pine Valley are behind them and the Village is beyond and to the right off image. Not a clue what the name of the rock formation filling the fore and mid ground is, but from this angle it is pretty cool. Need to check it out … not every neat rock has a name (thankfully).
When I took off this afternoon a major photo shoot was underway at the N end of the runway involving a King Air and bunch of photographers and models; the shoot was for Purely Sedona, a new company selling Sedona spring water … beautiful packaging and when I get a second bottle I'll drink the first one they gave me. Anyhow, after I took off, I got a request to do some low high speed passes coming in and down R21 … like I can say no to something like that? I think I set up for and did four or five low approaches and high speed runs down R21 while they shot it with the models in the video and stills. They showed them to me after I landed and we all got some shots of each other. The shots and video with me coming across the threshold of R21 at something under 30'and 105kts with Marta waving and me at about shoulder level behind her, came out terrific and when I get them I'll post a few of them. Anyhow it was a blast and thanks to Jim and the crew for giving me a call (radio on 123.00) and the camera crew who recorded it. Some days are just a wee bit funner than others and this was among the funnest!
A bowl of soup at Mesa Grill for dinner and then home. Today will be something of a repeat with flights in the morning and afternoon. Trying some new angles and views.
As always any photo I send out is available for purchase in almost any size or format. This shot will be extremely sharp in sizes up to and beyond 4' x 6'.
Time to do a wrap … almost time to get up and start pouring espresso and heading to the airport.
Have fun and enjoy life … easier and more fun than being a grump … smile, you are here!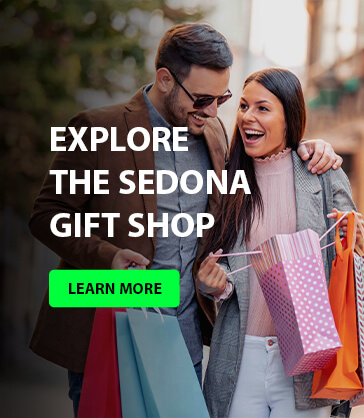 Cheers
Ted
And lastly give sweet sleep
Closed sight, no fright
That fears will o'er me creep;
And now a last goodnight.
— Max Ehrmann
###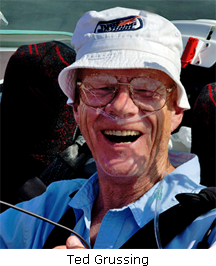 The easiest way to reach Mr. Grussing is by email: ted@tedgrussing.com
In addition to sales of photographs already taken Ted does special shoots for patrons on request and also does air-to-air photography for those who want photographs of their airplanes in flight. All special photographic sessions are billed on an hourly basis.
Ted also does one-on-one workshops for those interested in learning the techniques he uses.  By special arrangement Ted will do one-on-one aerial photography workshops which will include actual photo sessions in the air.
More about Ted Grussing …