By Ted Grussing
… I was going through all of the February photos making final deletions, adding keywords before committing to closure of the month and the filing of February 2018, when I came across a shoot I did while running the ridge from Humphreys Peak to Agassiz … and back and then run it again. If you ever go down to Torrey Pines in SoCal you will see gliders, hang gliders and model airplanes doing the same thing. There they have the constant on shore breeze from the Pacific Ocean hitting the bluffs and deflecting the wind vertically providing a rising cushion of air that you can soar in as long as the breeze lasts. In mountains, ridgelines and the like when you have a wind hitting the mountain at a more or less 90 degree angle you have the same effect, but on a far grander scale.
I was at 12,629' when I took this shot which is about 4' below Humphreys Peak from which I was coming and about 300' above Agassiz which is the peak in front of me as are the upper reaches of Snow Bowl. The trees were all covered with a hoar frost and it looked like Christmas … kinda felt like it too, but then a lot of days feel that way, especially the one I find myself in, cause I'M ALIVE!!! Thanks Steve
So the weekend is upon us, have fun, keep breathing and creating a wonderful life … always the choice we have and no one else gets to make that determination for us.
Smiles
Ted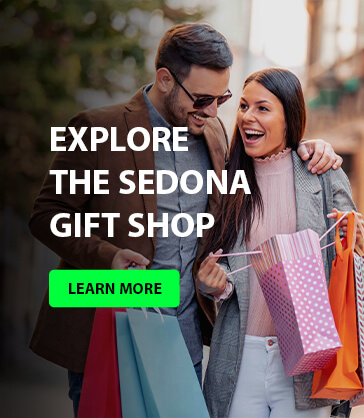 A bird flies through the sky, and I fly with it. I am each pearl of moisture sparkling in the sun.
I lie lazy on the clouds. And I acknowledge my kinship with each winged thing.
I see all as one, and nothing repels me, as this new day climbs noiselessly out of the valley of the night.
Peace lies over the world and over the world of my soul.
— Max Ehrmann
###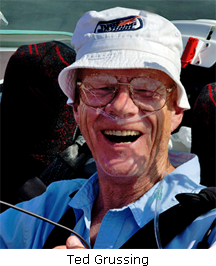 The easiest way to reach Mr. Grussing is by email: ted@tedgrussing.com
In addition to sales of photographs already taken Ted does special shoots for patrons on request and also does air-to-air photography for those who want photographs of their airplanes in flight. All special photographic sessions are billed on an hourly basis.
Ted also does one-on-one workshops for those interested in learning the techniques he uses.  By special arrangement Ted will do one-on-one aerial photography workshops which will include actual photo sessions in the air.
More about Ted Grussing …