By Ted Grussing
… another view of "the neighborhood" to give you a little perspective on how small it actually is and to give you a sense of how it is all packed together and from a slightly different angle than I normally shoot. I took this shot from roughly over Cornville, near the intersection of Page Springs Road and Cornville Road +/- a mile or so and looking to the N. IO also cropped the lower third of the image off to obtain this ratio which is a 16 x 9 in HD+. The road on the far left that starts just below the center is SR 89A heading up to Sedona from Cottonwood and where the road goes divided is about where Page Springs Road deadheads into it. You really can't see much of Page Springs Road, but it cuts mostly straight to the right and then about image center drops a little. Bubbling Ponds, where I shoot a lot of my wildlife photographs is just below and to the right of image center and the wineries are to the right of them and follow the bluffs as you travel to the right. Oak Creek, snakes its way through the photo, exiting it just left of center at the bottom. Lots of nice looking farm land in there too.
On the far right, above the bluff area, you can see part of Cathedral Rock and above that is the Chapel area. In to the left is the Sedona Airport sitting on top of Airport Mesa and to the left of it is West Sedona. The loop area is below and to the left of the airport … the Village of Oak Creek is to the right of Cathedral Rock a couple of miles. The canyons above the airport are Munds Canyon which cuts slightly to the right and Oak Creek Canyon which cuts left and heads N behind Wilson Mountain which is above and left of the airport. Just left of center you are looking up Long Canyon and on the Plateau the San Francisco Peaks and to the right of them Mt. Elden, part of Kendrick Peak is on the very left of the image at the horizon and Palatki at the base of the plateau on the left (in the red rocks).
You can probably pick out more places of interest, but this is a pretty good overview of the neighborhood.
So I have had a lot of inquiries about the exact nature of my exciting week last week … my rule is to avoid discussing ailments and stuff like that, but the number of inquiries has grown to a level that is a bit much so we'll get it out once so I do not have to write any more private replies. I spent most of last week in Flagstaff Medical Center and had surgery on my spine by Dr. Steve Ritland to correct some rather substantial issues I was having. Thanks to his skillful hands most issues have been fully resolved; a few remain and are being dealt with by others and that should be done in the near future.  The entire staff at FMC is terrific and except for the reasons you need to be there, not a bad place to spend some time … special thanks to everyone in the OR and the Step Down unit where I was and special thanks to my daughter Susan who took time out of her very busy life to spend time with me and also friends who drove me up there and took care of One.
So that is it … subject closed … it is a new day in a new week and we have lives to live and life is indeed very good. Keep breathing, keep smiling and share the joy you find in life with those you meet and greet. Geez, it looks like a beautiful day!
Cheers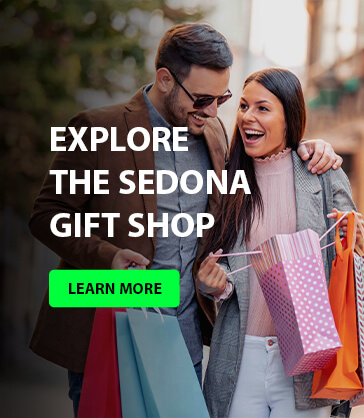 Ted
And in this journey over a thousand hills and valleys called life, he is wisest who
is patient where the way is hard, has faith when he does not understand, and carries
into the dark places the light of a cheerful heart.
— Max Ehrmann
###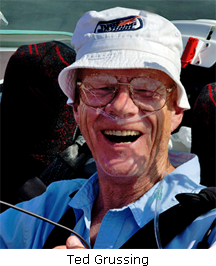 The easiest way to reach Mr. Grussing is by email: ted@tedgrussing.com
In addition to sales of photographs already taken Ted does special shoots for patrons on request and also does air-to-air photography for those who want photographs of their airplanes in flight. All special photographic sessions are billed on an hourly basis.
Ted also does one-on-one workshops for those interested in learning the techniques he uses.  By special arrangement Ted will do one-on-one aerial photography workshops which will include actual photo sessions in the air.
More about Ted Grussing …