By Ted Grussing
… of decisions made by the "experts" have an impact not only on the forests which they seek to manage, but on the health of vast segments of the population not only in the local area, but throughout the nation. Smoke put into the air has to come down somewhere and the smoke plume you saw in the Coyote Fire I sent out Friday had reached New Mexico before I took off that morning … then the wind reversed around 7PM and everything that had been traveling out of the area came back and headed towards SW Arizona and California … then the winds reversed again and what had not precipitated out came back over us again and headed back to New Mexico … and the cycle goes on and on until the air is cleansed.
The heaviest particles precipitate out first leaving increasingly smaller particles in the air and they are among the most dangerous because the 2.5 micron particles and smaller get into the body and do not come out setting up the potential for severe illness down the road. Little kids, teens, adults and seniors are ingesting these particles causing present and future harm. The first photo tonight is a shot I took at 10:34AM this morning from the east side of Sycamore Canyon looking E towards Sedona and beyond. A very fine white haze of smoke is blanketing the area and if you are living in the area, you are breathing this toxic soup … each and every breath you take you are putting this into your lungs and body and I have been told that there is also evidence that it permeates the skin as well. Read How Wood Smoke Harms Your Health here.  After I landed today I stopped at the terminal to grab a cup of coffee, and on the way in I said hi to a friend who was outside having an organic cigarette … can't smoke one inside because of health hazards … but this is okay?
The second shot is looking at a small, but fairly representative area of the Coyote Fire and most of the trees remaining with needles on them will likely be dead; I am going to continue to photograph them for the next few months to see what happens to them. The fire was extremely intense and what they call 1000 hour fuels were consumed in less than 48 hours; these are the logs, tree stumps and the like. I am told that the moisture content in those fuels was about 6% and smaller fuels probably less than 3% which makes for explosive fires like we saw. I have also been told that the fuel loading was up to 100 tons per acre; figuring an average of maybe 40 tons per acre and the burn being 650 acres you are looking at total fuel of about 26,000 tons or 52 million pounds of fuel and much of that in the air.
According to the objectives set forth by the USFS: "The Coyote Project is one of several recent prescribed burns located in a Mexican Spotted Owl Protected Activity Center (PAC). The Forest Service has partnered with the U.S. Fish and Wildlife Service to produce a schedule to study the owls in these PACs, while simultaneously studying owls in different PACs not being treated with prescribed fire. Introducing fire into these areas is also important to help restore the ecological integrity of the area and reduce the risk of severe wildfire in the future. Given the complexity of introducing fire in PAC areas while at the same time trying to preserve vital habitat, burning has been be slower and more methodical"
There was nothing slow or methodical about this burn and in effect it had more the characteristics of a wildfire than a prescribed burn. It looks very much like what the Slide Fire looked like on top and out of the canyon. Maybe the Spotted Owls will have to find another habitat after this :+)
Fire has a place in the ecology of the forest, but query, they are burning during times natural fires do not occur, can this have an effect on the forest they are not yet aware of until that "Oh crap" moment … it is like the grassland fires which have a narrow time table to boost the natural grasses, but outside that narrow time period more harm is done than good.
Likewise the so called "Managed Fires" where the USFS has no oversight from ADEQ because it is a naturally occurring fire and through the use of helicopters dropping incendiary devices and ground crews with drip torches they expand the fire to areas it would never have gone naturally;  what should have been maybe a few hundred acre fire is converted to a fire of tens of thousands of acres. The natural fire would possibly have burned for a few days to a week or so and these are kept going for sometimes six or more weeks. There is nothing natural about this and it puts humans, critters and the forest at risk to meet an artificial schedule that a few so called experts want to achieve. It is also my understanding that the term "Managed Fire" is no longer to be used.
A new and beautiful week is beginning and we'll return to photos of great beauty tomorrow night … file complaints with the USFS, the ADEQ and your local governmental bodies … they are supposed to be protecting us from this. It is not okay to force us to breathe this stuff … it is like an aerial cesspool out there! We can change things like this.
Cheers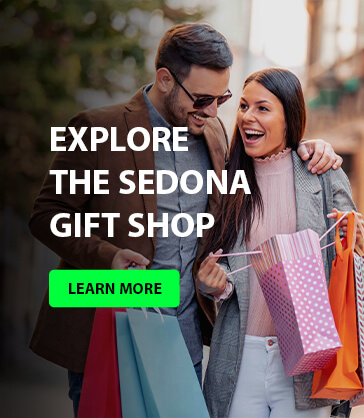 Ted
… do not distress yourself with dark imaginings.
Many fears are born of fatigue and loneliness.
Beyond a wholesome discipline, be gentle with yourself.
You are a child of the universe no less than the trees and stars;
you have a right to be here. And whether or not it is clear to you,
no doubt the universe is unfolding as it should.
… with all its sham drudgery and broken dreams, it is still a beautiful world.
Be cheerful. Strive to be happy.
Excerpts from Desiderata
— Max Ehrmann
###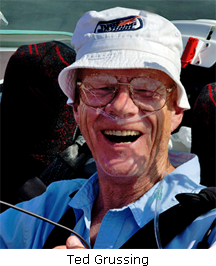 The easiest way to reach Mr. Grussing is by email: ted@tedgrussing.com
In addition to sales of photographs already taken Ted does special shoots for patrons on request and also does air-to-air photography for those who want photographs of their airplanes in flight. All special photographic sessions are billed on an hourly basis.
Ted also does one-on-one workshops for those interested in learning the techniques he uses.  By special arrangement Ted will do one-on-one aerial photography workshops which will include actual photo sessions in the air.
More about Ted Grussing …