By Ted Grussing
… think it is about time to switch from early morning flights to late afternoon flights. The morning flights always start and end with a lot of smoke covering the landscape and downright unhealthy air to breathe. It doesn't look so bad when you are on the ground, but when airborne you are looking through miles and miles of the smoky haze. There are a lot of fires burning now and you gotta love how the forest service has become adept at using euphemisms in describing the events. The days of Controlled burns are long gone; they gave rise to the term Prescribed burn … Prescribed burns morphed into Managed burns which were natural or man caused fires which they would then keep going until they fulfilled a prescribed burn objective. Managed burns seem to have gone away too and the latest is, for example, a lightning caused fire of some very small area, but it is identified as being within an area of say 19,000 acres in which it will fulfill its roll in meeting specified objectives which will benefit the ecosystem and on and on.
The truth of the matter is that they keep these fires going for weeks on end and give us air quality like this. They use ignitions to keep them going as well as containing them. One thing the USFS does not factor into any decision making is the health of human beings who are affected by this massive pollution of the air … you are breathing this and so are your kids and family members.
I took this shot from just east of Ashfork this morning and it has a certain beauty to it, albeit deadly beauty. On the left side of the photo is I-40 and you can follow it up to and through Williams and on into Flagstaff. The mountain in the foreground is Bill Williams Mountain and it is generally accepted as the first of the 600 plus volcanos in the San Francisco Volcanic Field, erupting about 3 million years ago. Left of it and just above the smoke line is Sitgreaves Mountain and directly above it is Kendrick Peak; to the right and beyond that are the San Francisco Peaks which before the volcanic eruption was about 4,000 feet higher than the 12,633 feet that it is now. Just to the right of the SF Peaks is Mount Elden and below the clouds on the very right of the image is Mormon Mountain. I really worked to clean up the image so that you can see the detail because it looked much worse that this when I started.
The advantage of the morning flights is the nice cool air I find at 10,000 plus feet … the advantage of the afternoon flights is that the air is somewhat cleaner as SW winds blow this all back to the NE and unsuspecting residents of other communities will not know where it came from. The disadvantage is that it is still very hot at days end.
Thursday 5PM at the VOCA Clubhouse … a presentation of beautiful photographs worth more than twice the free price of admission and also free food … drinks you pay for. Hope to see you there and I'm really excited to share these images with you.
Into my long weekend and I'll be back Monday morning. Enjoy each moment of each day … only you can do it!
Cheers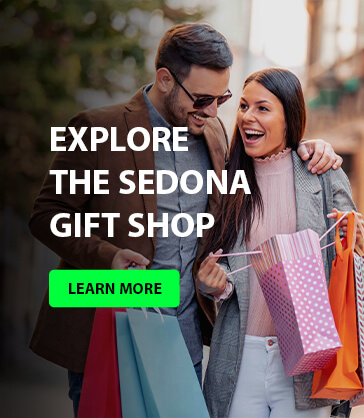 Ted
But from the brooding beauty of the night, and daily dancing shafts of golden sun …
The mystery and wonder of the world … that play the soundless music of the soul
And fill the heart with memory's olden dreams … From these will come at last your faith in God.
— Max Ehrmann
###
The easiest way to reach Mr. Grussing is by email: ted@tedgrussing.com
In addition to sales of photographs already taken Ted does special shoots for patrons on request and also does air-to-air photography for those who want photographs of their airplanes in flight. All special photographic sessions are billed on an hourly basis.
Ted also does one-on-one workshops for those interested in learning the techniques he uses.  By special arrangement Ted will do one-on-one aerial photography workshops which will include actual photo sessions in the air.
More about Ted Grussing …