By Ted Grussing
… over the weekend I brought a couple of images over to my friend Guy to make prints for me … he was displaying at the art fair at the outlets in the Village and he had one of the most beautiful land based photos I have seen of the entry to Red Rock Country and Sedona from the land … and I asked him if I could use it in an email and he said yes. I have the same view as this, but from about 500 hundred feet higher than this. The photo shows the stacking effect you get when looking from the south to north into Sedona and the incredible  depth of field. The Village of Oak Creek is below the image and not shown. The image ratio is 3 x 1, so a 10 x 30 or a 20 x 60 are examples of finished size.
Normally I do not showcase other photographers work, but Guy is a good friend and I just love this photograph. Buy one, he owes me a cheeseburger for each one he sells 🙂
From the left in the foreground you have Castle Rock, Bell Rock and Courthouse Rocks … in the upper right a piece of Lees Mountain. Close to the middle and against the green of the plateau are the Mittens … just behind and above Bell Rock is the Chapel of the Holy Cross and the mountain on the left is Wilson Mountain. If you have an interest in acquiring  this photo for your collection you may contact Guy at:  guy.schmickle@gmail.com . Guy is one of the best landscape photographers I know and a number of years ago he decided to chuck his life as a programmer and devote his life to pursuing his dream as a professional landscape photographer … and he is living and enjoying the dream … his work shows it too. Everyone can live their dream if they decide to … you just have to take the first step and accept the risks … work incredible hours and believe in yourself.
So, since I did tonight with Guy's photo, I'll be sending out an extra one this week … have a beautiful day, smile and keep breathing … receive the blessings of the day and share them with others.
Smiling,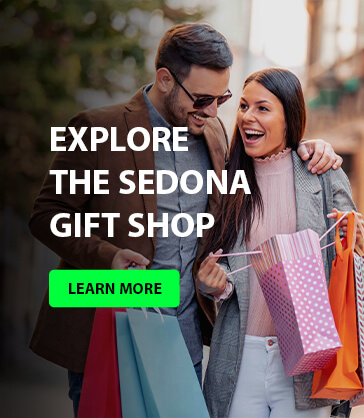 Ted
Give me to gladly go my way and say
No word of mine own woe;  But let me smile each day.
Give me the strength to do my task, I ask,
And that I shall not rue the toilers grimy mask.
Give one loved hand to me, and leave the eve
All undisturbed as we our strength of souls retrieve.
And lastly give sweet sleep, closed sight, no fright
That fears will o'er me creep; and now a last goodnight. 
— Evening Song, by Max Ehrmann
###
The easiest way to reach Mr. Grussing is by email: ted@tedgrussing.com
In addition to sales of photographs already taken Ted does special shoots for patrons on request and also does air-to-air photography for those who want photographs of their airplanes in flight. All special photographic sessions are billed on an hourly basis.
Ted also does one-on-one workshops for those interested in learning the techniques he uses.  By special arrangement Ted will do one-on-one aerial photography workshops which will include actual photo sessions in the air.
More about Ted Grussing …