By Ted Grussing
If for a moment you can imagine that the image you are viewing is a storm tossed shore you can quickly see monster waves crashing over the red rocks of Sedona during the recent Slide Fire. The winds were actually fairly calm when I took this shot, but even air heavy with the burden of smoke is light enough that the appearance of crashing waves is observed.
Sedona is known as a fairly challenging airport to land at because of the aberrant winds, rotors and what not when the winds are up. Just as with water flowing over rocks in a stream where a slow flowing stream presents calm water, but with fast flowing water you will observe very turbulent water behind the rocks (rapids) with the air flowing fast over the rocks you set up all manner of things, rotors, general turbulence, sink and just all the fun stuff. The Sedona Airport is above mid photo on the right and you can see how it is up on the mesa … with the usual SE winds the wind comes up the side of the mesa and rolls over forming a rotor that runs the length of the runway … higher the wind speed, the stronger the rotor. I began flying pure glider out of Sedona in 1997 and my friend Elemer Katinsky gave me tows with his Rallye and valuable lessons in soaring. One thing he never told me is that Sedona can be a challenging airport to fly out of … pure sailplane (no engine) you always get it right the first time and simply fly the plane … no go arounds … I like that approach and it is the same in the life we live each day … no go arounds, you get it right on take one or you don't.  I miss Elemer, he was a great guy, incredible soaring and power pilot and friend.
Roughly mid image is Thunder Mountain and behind it Wilson Mountain. Oak Creek Canyon flows from upper left to right and Mormon Mountain is on the horizon … kind of a loaf shaped thing and behind it Mormon Lake. As toxic as the smoke is, it is still a thing of beauty. So we hold our breath …   :+)
Have a terrific day … thinking of some early morning air time .
Cheers and smile!
Ted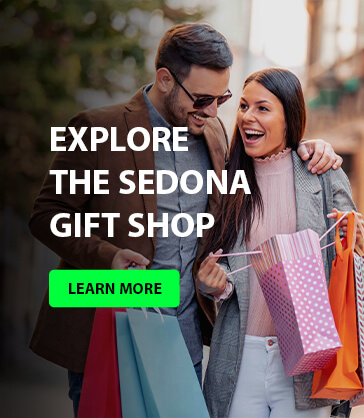 For life holds cheers as well as tears,
Take this old toast from me:
This world a riddle hard you call …
A mess from which you fain would shrink?
Perhaps 'tis wisdom, all in all.
To learn to laugh as well as think.
— Max Ehrmann
###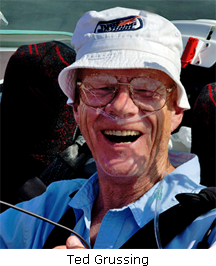 The easiest way to reach Mr. Grussing is by email: ted@tedgrussing.com
In addition to sales of photographs already taken Ted does special shoots for patrons on request and also does air-to-air photography for those who want photographs of their airplanes in flight. All special photographic sessions are billed on an hourly basis.
Ted also does one-on-one workshops for those interested in learning the techniques he uses.  By special arrangement Ted will do one-on-one aerial photography workshops which will include actual photo sessions in the air.
More about Ted Grussing …