By Ted Grussing
… one of my favorite volcanic craters in the San Francisco Volcanic fields is Strawberry Crater which is located about 20 miles north of Flagstaff and NW of Sunset Crater. It is one of the smaller ones in the field with its peak at about 6550′ and a prominence of 467′. It is easily accessible via Forest Road 545 which runs under the power transmission lines that are at the top of the image on the left side. For me it is the visual delight. I was at 7260′ when I took this shot, roughly 700′ above the crater.
Something to put on your lists to hike and it is going on mine for next spring … two good knees then and I will be able to be back out on trails again.
Anyhow, just another beautiful feature of Northern Arizona and from a view not normally seen. Have a wonderful day today … this crater will be there all day tomorrow and likely the next too, just as it has been for the last fifty thousand or so years.
Earths crust is only about 25 miles thick, below that is the mantle which is made up mostly of magma … just below the crust the temperature is about 870 degrees C and increasingly hotter as you go down reaching around 2200 to 3700 degrees C at the bottom of the mantle some 1800 miles deep. So about the distance between Sedona and Cottonwood below your feet the temperature is About 1600 degrees F. We live on a very dynamic planet and we are hurtling through space around our star the sun at about  67,000 miles per hour and our solar system is orbiting the center of our galaxy, the Milky Way at about 448,000 miles per hour … one orbit takes about 230 million years.
So much for a quiet and tranquil evening on the porch looking at the sun set over the lake … where is my parachute?
Have a beautiful day, be at peace with yourself and enjoy the journey.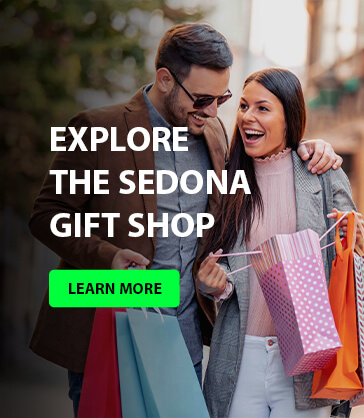 Cheers,
Ted
I would, if I could, bring back
 into fashion the moon and the
 stars, the dawn and the sunset.
 I rarely hear anyone speak
 of them. One would think these
 perpetual wonders had
 passed from sight.
There is peace and rest in the
 contemplation of these miracles
 that nature paints on the
 canvas of the sky.
— Max Ehrmann
###
The easiest way to reach Mr. Grussing is by email: ted@tedgrussing.com
In addition to sales of photographs already taken Ted does special shoots for patrons on request and also does air-to-air photography for those who want photographs of their airplanes in flight. All special photographic sessions are billed on an hourly basis.
Ted also does one-on-one workshops for those interested in learning the techniques he uses.  By special arrangement Ted will do one-on-one aerial photography workshops which will include actual photo sessions in the air.
More about Ted Grussing …