By Ted Grussing
SWEET!!!! 
Did some flying late afternoon with friends and although there was a fair amount of dust and pollen in the air, by keeping the sun on our backs, so to speak, and staying relatively low right in the stuff the effects of it are greatly diminished and you get a clarity you do not see from a higher altitude. The stuff is still there, but it becomes more or less transparent.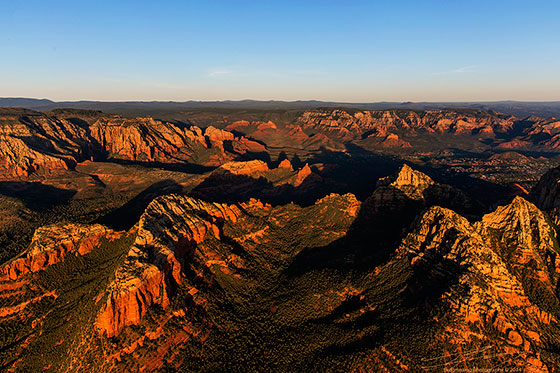 Took the shot at 6:53PM tonight just as the shadows were spreading across the area and the beautiful late afternoon light illuminated the area. In this shot you are looking towards the ENE and West Sedona is visible on the right edge of the image. The low flat top mountain on the upper left of the image is Mormon Mountain and just the other side of it is Mormon Lake.  I was approximately over Seven Canyons Golf Course at 6800' msl when I took the shot. Also on the left is Wilson Mountain and below it is Brins Mesa which is recovering very nicely after the fire about ten years ago. Anyhow it was a beautiful day capped with dinner at Sound Bites and Anthony Mazzella was there working his magic tonight. Winds are supposed to come up again tomorrow so not sure when I'll be back up there … sooner rather than later :+)
We're into the weekend … enjoy the days, love family and friends and share a few smiles … we are blessed
Lord be willing and the creek don't rise, back Monday morning
Cheers
Ted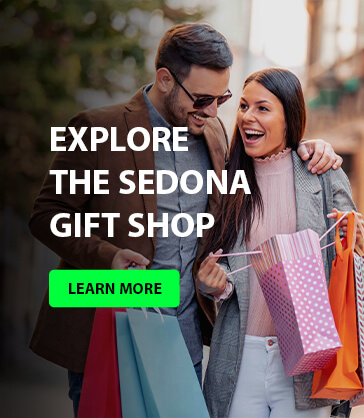 To laugh often and much; to win the respect of intelligent people and the affection of children;
to earn the appreciation of honest critics and to endure the betrayal of false friends;
to appreciate beauty; to find the best in others;
to leave the world a bit better whether by a healthy child, a garden patch or a redeemed social condition;
to know even one life has breathed easier because you have lived.
This is to have succeeded
— Ralph Waldo Emerson
###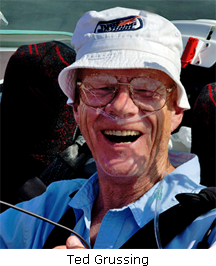 The easiest way to reach Mr. Grussing is by email: ted@tedgrussing.com
In addition to sales of photographs already taken Ted does special shoots for patrons on request and also does air-to-air photography for those who want photographs of their airplanes in flight. All special photographic sessions are billed on an hourly basis.
Ted also does one-on-one workshops for those interested in learning the techniques he uses.  By special arrangement Ted will do one-on-one aerial photography workshops which will include actual photo sessions in the air.
More about Ted Grussing …