By Ted Grussing
… take off from KSEZ and establish a heading of 031 for 78.3 nautical miles (90.05 statute miles) brought me to Coal Mine Canyon on Coal Mine Mesa at the North end of the Painted Desert. It is about fifteen miles SE of Tuba City and SR 264 runs very close to the canyons. Before reaching Coal Mine Canyon I got some truly spectacular shots in the Painted Desert as it climbed up to Coal Mine Mesa crossing the Moenkopi Wash.
I took this shot looking pretty much NNE and captured the part of the canyon closest to SR 264, an area my friend Tom Narwid began photographing in the 1980's long before it became a popular site for photographers. There are canyons like this for miles as you travel to the east from this location and I found a few that are even more beautiful than this, but likely not reachable by vehicle on the ground and some of those shots will be coming out later. The canyon is not deep or overwhelming in size, but the formations are spectacular as are the colors. I took this shot just before I headed back to Sedona from an altitude of about 1500' AGL, but did most of my shooting from a much lower altitude … so this is the overview … close in detail to follow.
On the horizon right of center is Navajo Mountain and near the left side of the photo not sure if that is Vermillion Cliffs or what. I have a lot to learn about this part of Northern Arizona and thanks to Tom for encouraging me to go shoot it. The views from about 700'AGL are very cool! Some good information on the area is at: http://www.americansouthwest.net/arizona/coal-mine-canyon/
About half way back across the painted desert I saw what looked like some puffy clouds forming behind Mt. Elden near Flagstaff, but as I got closer it was obviously a huge smoke plume coming up from the S side of it and I was really concerned that a wildfire had broken out on the side of the mountain. I climbed higher to get a look and as I got closer it was one of those What The Heck (or substitute expletive of your choice) moments … turns out that the city of Flagstaff showing extreme judgement had lit up 40 acres right next to the airport and the smoke was heavy, not venting and burying residential neighborhoods in heavy smoke. I listened to the guys in the tower at Flagstaff Airport rerouting traffic to fly right patterns instead of left and dealing with the possibility of perhaps having to close the airport down. Photo is attached … who in their right mind would set a fire like this? I understand it is for water shed purposes.
Last night I wondered why there have been no studies factoring human health into the equations on prescribed and managed burns; a friend sent me a link to a BBC story which outlines studies that have been done by Harvard University and Columbia University. Now their studies were not on the effects of smoke on human health in the USA, but in Indonesia where a smoke haze lasts over the area for sometimes several months (We have weeks at a time and sometimes a month or more daily). They found that the practice of burning the forests and peat fields was responsible for more than 100,000 deaths per year of adults plus many more children, but they did not do a study on children. So if the smoke over there kills hundreds of thousands of people a year, is there a possibility that the heavy smoke we have here from prescribed and managed fires is also responsible for at least thousands of deaths plus many more cases of severe illness? It doesn't fit the party line which is to restore the forests through fire … and as I pointed out, noticeably absent from all discussions in the forest restoration programs is the effect on human health of their planned burns … do you think we could get Harvard and Columbia to do studies here? The photo that accompanies the article shows smoke that isn't really any worse than what we get here and talk about smoke haze? Most of the time, because when they put it up in the air, it is there and smoke generated here travels as does the smoke from other areas which comes here.
So wow! Actual studies, but not for the USA … there is that 2012 Washington study which shows pretty awful health issues from wood smoke in their state. The article on the Indonesian smoke is: http://www.bbc.com/news/world-asia-37404515 and the PDF file of the Washington State study is here: https://fortress.wa.gov/ecy/publications/publications/91br023.pdf  the fall burning season is just getting underway!
So cheers, we are still here and still breathing … perhaps someone might find it reasonable to do studies on how smoke from prescribed and managed burns effect human health here in the USA? You think? If it doesn't harm humans, why not do the studies?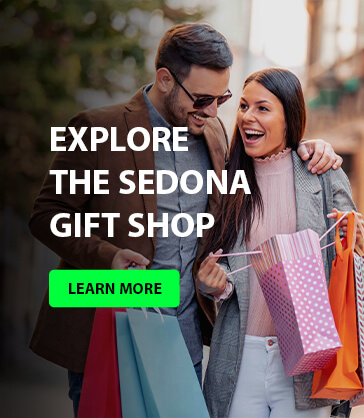 Have a wonderful day … smile … we are here!
Ted
And in this journey over a thousand hills and valleys called life, he is wisest who
is patient where the way is hard, has faith when he does not understand, and carries
into the dark places the light of a cheerful heart.
— Max Ehrmann
###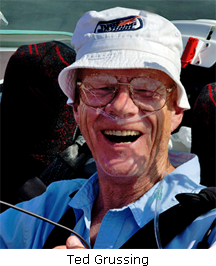 The easiest way to reach Mr. Grussing is by email: ted@tedgrussing.com
In addition to sales of photographs already taken Ted does special shoots for patrons on request and also does air-to-air photography for those who want photographs of their airplanes in flight. All special photographic sessions are billed on an hourly basis.
Ted also does one-on-one workshops for those interested in learning the techniques he uses.  By special arrangement Ted will do one-on-one aerial photography workshops which will include actual photo sessions in the air.
More about Ted Grussing …