By Ted Grussing
… I really had no clue what I would send out tonight as I've spent the entire day working on the new website design and integrating code from PayPal to create a good shopping experience. Still planning on having the site up and open for business on October 1st. There will be images from nine photographers to begin with and all have unique styles and subject matter. Think you will like it.
Anyhow, after dinner I spent some time customizing all the settings on the new Canon 5D MK IV and programming in some presets. I set the camera on the floor on its back and got up to go get some ice tea and as I stood up, I looked down and there was a galaxy of stars descending through the lens and into the camera … remembered a beautiful night scene I shot last year in Minneapolis when a friend and I kinda recreated our first date when we were 13 years old … after dinner at The Grand Hotel we were going to see a movie, on the way to the parking ramp, I was taking photos of the buildings and we were approached by a nice guy and great salesman on a Pedicab and he said he could get us great night city  shots … sounded like fun so we headed out for two and half hours covering the downtown area and the historic riverfront district and this is a shot I took looking down river from about St. Anthony Falls. Anyhow it is a fun image from a really fun evening. Decided on no travel this year, but next year I'm heading back there … love the city and the people … heck, that was home.
This Saturday is Airport Day at Sedona Airport and in addition to the planes there will be cars and more – airports are fun places so plan to come up and enjoy yourself. Mariah will be on display near A5 at the back of the ramp area … lots of planes, but only one motorglider … that would be Mariah. I think it starts at either 9 or 10 in the morning and I plan on being there all day, so stop by and say hi if you come up for the festivities … kids are welcome to sit in the cockpit and make airplane noises.
Flying in the morning so will wrap the day. We're into the weekend, hope to see you at the airport and next missive goes out Monday morning. Enjoy life and help others enjoy theirs … and smile.
Cheers
Ted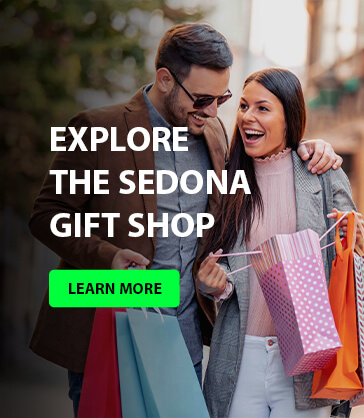 It happens just because we need
to want and to be wanted too,
when love is here or gone
to lie down in the darkness
and listen to the warm.
— Rod McKuen
###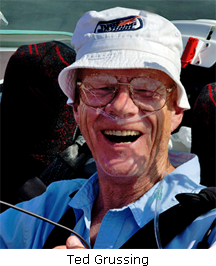 The easiest way to reach Mr. Grussing is by email: ted@tedgrussing.com
In addition to sales of photographs already taken Ted does special shoots for patrons on request and also does air-to-air photography for those who want photographs of their airplanes in flight. All special photographic sessions are billed on an hourly basis.
Ted also does one-on-one workshops for those interested in learning the techniques he uses.  By special arrangement Ted will do one-on-one aerial photography workshops which will include actual photo sessions in the air.
More about Ted Grussing …