By Ted Grussing
Most of today I was working on an order for photographs, all aerial, all clear skies, all beautiful. Did not go outside until 3:30PM when I decided it would be a good afternoon to go get some air time and clean my head out, my friend Don joined me and about 4:30PM we started rolling down R21 … not for long and we were airborne in about 300' and on our way. A swing over Pine Valley to waggle our wings and say hi to a friend then a more or less straight line to Mingus, climbing all the way. The sky was beautifully saturated with smoke from recent prescribed/slash pile burns which had spread over Northern Arizona as far as the eye could see … in any direction.  Rather made the smoke filled bars of the past seem like health clubs … still there is a certain beauty to it and all the particulates and chemicals and gases that make it up create beautiful sunsets … an end of day … end of life thing … smiles.
We hit 12,500' slightly before we got to Mingus Mountain, went engine off and started a serene sled ride back to Sedona. Turned the controls over to Don so I could concentrate on getting some shots to share tonight. The first photo was taken from roughly 12,000' over Cottonwood. At the horizon you have approximately a 100 mile left to right view. On the horizon, Bill Williams Mountain is just out of the image on the left, then moving right you have Sitgreaves Mountain, Kendrick Peak, The San Francisco Peaks, Mt. Elden, and way on the right Mormon Mountain. Below The San Francisco Peaks you can see a white trail of smoke lying down on the ground and flowing into Flagstaff from I believe a slash pile still smoldering. Near the right side of the image you can see Sedona and the Sedona Airport and going left long canyon; Black Mountain, Casner and Sycamore Canyon are all in deep shadow. The image is very soft because of the smoke in the air and not very pronounced as I was shooting with the sun on my back so the scattering effect was mostly absent, just the white haze.
Talked with a Citation Pilot who was taking off from Sedona a few minutes after this image was taken and he was not so certain about the wisdom of flying with no engine … I explained that it is the way we were intended to fly … but on days like this I need the engine to get up there and there is nothing wrong with a nice 15 mile sled ride. I am hoping that eventually the airport will see the wisdom of 45 degree exits from the runway … it would make exiting for jets easier and for me it would mean I could roll off the runway without having to brake so much and lose a lot of momentum and I could make it back to my shade/hangar without having to restart the motor. Once in a while I make it, but more often like tonight I had to do an engine restart after I cleared the runway, but lacked momentum to roll the extra few hundred feet. Oh well, no complaints … life is very good … just a glider guider thing where you like to roll within a few feet of where you intend to tie it down for the night.
The second image is of the sunset while I was putting Mariah (my motorglider) away … I love airports and at days end, the sunset, the runway and taxiway lights create a very special and silent place and thanks again to the smoke the sunset was beautiful. Stopped at Wildflower Bakery on the way home for a large sugar free vanilla latte, home, pork chop and salad and a quiet evening. I get my internet service back tomorrow afternoon and sure appreciate my neighbors allowing me to connect through their wireless network.
Into the weekend and hope you have an exceedingly joyful one. Share a smile or three … why stop there?
Cheers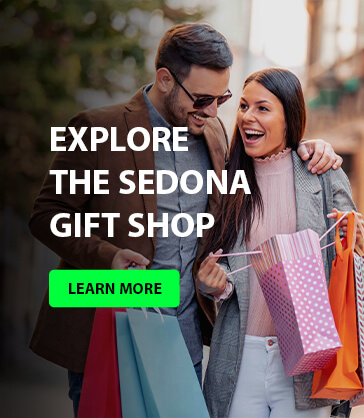 Ted
Sleep sweetly now that the gates of the crimson night are closed,
and leave tomorrow's struggle for tomorrow;
The earth is peaceful, only the stars and still moon are abroad, and they wage no war.
— Max Ehrmann
###
The easiest way to reach Mr. Grussing is by email: ted@tedgrussing.com
In addition to sales of photographs already taken Ted does special shoots for patrons on request and also does air-to-air photography for those who want photographs of their airplanes in flight. All special photographic sessions are billed on an hourly basis.
Ted also does one-on-one workshops for those interested in learning the techniques he uses.  By special arrangement Ted will do one-on-one aerial photography workshops which will include actual photo sessions in the air.
More about Ted Grussing …