… a few days ago I got an email with photos from a friend on the east coast recounting the days that he and friends spent slope soaring RC gliders at Cape Cod … well, I never did Cape Cod, but I did fly RC gliders on the bluffs overlooking the Santa Ana River and the beautiful Huntington Beach, beaches and the Pacific Ocean.
I wanted to send Dick a few photos of those days so I have been combing old and forgotten folders with scans from those days … time got away from me so the length of the search has determined what will go out tonight. I always wanted to be a pilot, but those days were not here then … I was busy running the family business and going to law school at night as well as coaching the Costa Mesa Synchro Sylphs synchronized swim team which Corky and I along with several other parents had formed. Flying the RC gliders was a great way of releasing stress and enjoying the days on the slopes.
In the top photo all was going well … Corky and I had smiles on our faces and my sailplane was performing as it should … then I brought it in for a landing and when slope flying that can be a bit of a trick with rotor type air behind the bluff face. The photo below shows my beautiful glider in a somewhat disassembled state after a crash landing … fortunately my crew was there to give comfort and aid … what fun.
Tomorrow night some of the photos doing slope soaring in the real thing … that started at the other end of my career.
Last below, a photo of Corky that I found and have spent time working it up … it was taken back in the mid to late 80's on a ferry to Denmark from Germany. We were with good friends and business partners. Fun times … also fun to re-work old photos and colorize them.
Have a beautiful day and smile … we are here and breathing!
Cheers,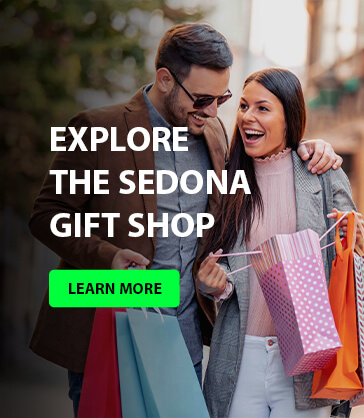 Ted
To-morrow, O to-morrow!
Fast fall the fading years. A thought, a dream
Of gentle words; of faith and love a theme;
A smile, a step or two, and all is done.
Quick is the veering stream of life full run;
Yet in the crimson west still gleam
To-morrow and to-morrow's endless dream.
excerpt from To-morrow by Max Ehrmann
###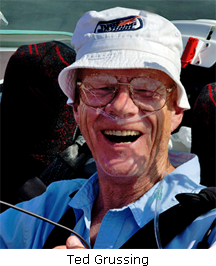 The easiest way to reach Mr. Grussing is by email: ted@tedgrussing.com
In addition to sales of photographs already taken Ted does special shoots for patrons on request and also does air-to-air photography for those who want photographs of their airplanes in flight. All special photographic sessions are billed on an hourly basis.
Ted also does one-on-one workshops for those interested in learning the techniques he uses.  By special arrangement Ted will do one-on-one aerial photography workshops which will include actual photo sessions in the air.
More about Ted Grussing …