By Ted Grussing
… rock stars need security details and what better security than a lethal killing machine with wings … not only do they provide distancing protection, but they take the intruders down and eat them … never again will there be a threat from that source! Have a problem with a neighbor? Give Leroy a call and he will contact his big brother a golden eagle to come take care of the problem, … voila! neighbor gone and no evidence left behind … well perhaps a few bits and pieces here and there.
Yeah, it has been that kind of day, but still a good one. Coffee with a friend this morning, lots of studying of things I want to know, but don't … some work on photos and back to the books.
The wigeon landing below has his tail splayed and it is beginning to carve out a valley in the water as it slows and sinks deeper into the water … bigger and longer splash is just developing and he is still traveling at about 20 feet per second.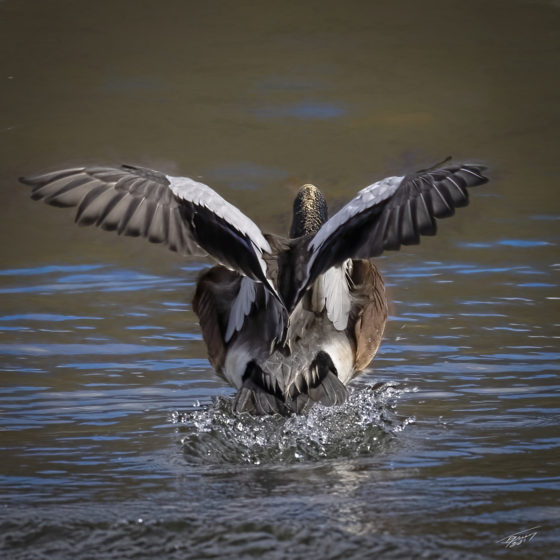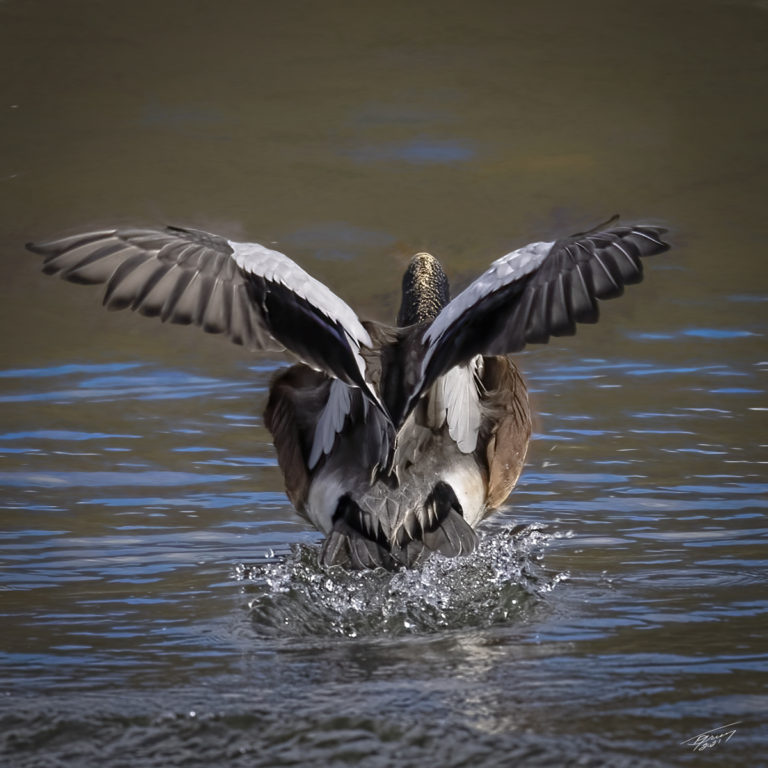 Have a beautiful day today … check with your neighbor about his security system before stepping onto his property … does he practice abatement via raptors?
Smile, keep breathing and enjoy each moment you are granted!
Ted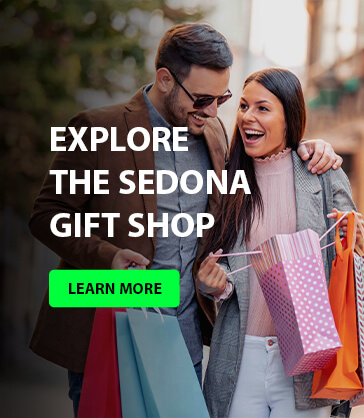 I bring but this one common thought
My life has wrought:
That from the dregs of drear despair
Still everywhere
There is a joy I yet may sip—
'Tis comradeship
With all mankind, the high and low
I know.
excerpt from I Know by Max Ehrmann
###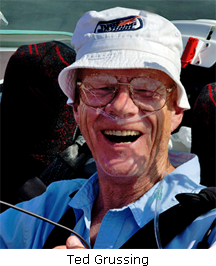 The easiest way to reach Mr. Grussing is by email: ted@tedgrussing.com
In addition to sales of photographs already taken Ted does special shoots for patrons on request and also does air-to-air photography for those who want photographs of their airplanes in flight. All special photographic sessions are billed on an hourly basis.
Ted also does one-on-one workshops for those interested in learning the techniques he uses.  By special arrangement Ted will do one-on-one aerial photography workshops which will include actual photo sessions in the air.
More about Ted Grussing …