… life abounds on this little planet we call home and spring is the time of year when renewal of most species begins. Over the weekend I had the opportunity to catch up with a pair of red tail hawks that call the lower loop area home.
The photo above shows one of the pair soaring along the cliff face near the nest … love the perspective on him as it is reminiscent of the air to air shooting I did of other planes … you do not get this view unless you are in another plane or in this case at the top of the cliff looking out over the valley below …note the first few primary feathers of the left wing as they curl upward as he cranks into a bank. The calm expression on the face as it does what comes naturally … put myself back into the cockpit of my sailplane as I too would work a thermal gaining altitude and climbing … natural!
The photo below is a shot into the nest which is in the side of the cliff about 150 feet above the ground … check the right side of the nest and you will see the head of the other red tail hawk sitting on the eggs. The pair take turns incubating the eggs for four to five weeks and then staying with the young for another five to six weeks before the young are ready to fly. I should have stopped the tram a couple of feet higher to get a better look into the nest, but it was very hard to see what was going on in there … even with an 800 mm lens. The 1.4 extender goes on next time giving me 1120 mm of lens.
The rest of the cliff face was totally alive with hundreds of swallows attending to their nests in various cracks and niches in the rocks … life is happening and millions of reasons to breathe and live … what an incredible planet we are on … life is everywhere and it is good!
New phot of me taken by Eric … my official photographer and an outstanding photographer!
Busy week underway and time to wrap the day … smiles we are here!
Cheers,
Ted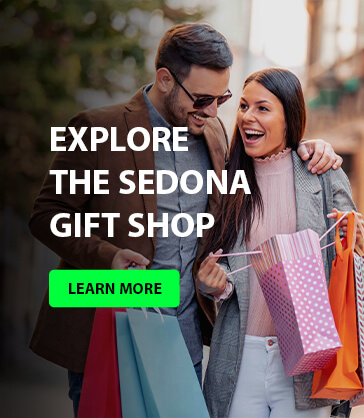 The green of all the fields is mine,
The stars, the night, the wind at play,
A peaceful heart, while quietly
I go my way.
excerpt from My Way by Max Ehrmann
###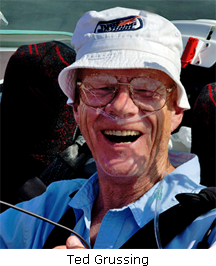 The easiest way to reach Mr. Grussing is by email: ted@tedgrussing.com
In addition to sales of photographs already taken Ted does special shoots for patrons on request and also does air-to-air photography for those who want photographs of their airplanes in flight. All special photographic sessions are billed on an hourly basis.
Ted also does one-on-one workshops for those interested in learning the techniques he uses.  By special arrangement Ted will do one-on-one aerial photography workshops which will include actual photo sessions in the air.
More about Ted Grussing …