By Ted Grussing
… been searching for some music to listen to whilst working on the photo and have been going through snippets of songs from artists as diverse as Pink, Kenny G, Goo Goo Dolls, Neil Diamond, Jim Brickman, Lumineers and the list goes on and then I found this album of Imagine Dragons and life rocked again … the photo is selected and the writing starts.
This is a shot I took yesterday and it is of the SW edge of Casner Mountain providing definition to this part of Sycamore Canyon. Sycamore Creek is flowing and is visible from above center left to the bottom of the image. In the sun upper right you can see a cut in the forest where a power company transmission line cuts across the top of a narrow area of the plateau and across Casner; the transmission line cuts across the entire forest going back towards Flagstaff. Think it probably originates at the coal plant at St. Joseph City, east of Flagstaff. Kinda neat in that as it makes the run from Flagstaff (or?) it goes between the top end of Sycamore Canyon and the top of West Fork of Oak Creek Canyon and N of Oak Creek Canyon. Took some neat photos of that run a couple of years ago with dramatic clouds and this slice in the forest. I would not want to work on the line in that narrow area.
A truly neat day today with lots of stuff around here in the morning, One got her outing and is enjoying chasing lizards around the area … more the chase than the catch. Thence into town to take care of a little business … to the airport and a launch into the smokey blue skies …  I love the glider part of motorglider as I found myself 20 some miles SW of Sedona around Perkinsville and the oil pressure decided to spike and give me red lights; it was a good soaring day so engine off and a quiet return flight to Sedona … engine off is a much more natural way to fly anyhow. Consensus seems to be either a bad OP sender or wire break so I'll get that checked out in the morning after the good Dr. Butman checks me out and concludes I am still breathing and heart beating. He is one of the finest cardiologists you will find anywhere and a very neat human being to boot.
After flying it was over to Sound Bites and a very wonderful Blue Cheese and Bacon Burger whilst listening to Anthony perform in concert. Anthony is there every Thursday night and highly recommend you give it a try.
Time for a wrap as I'm due for my appointment in about seven hours and need a few hours of rest and time for my espresso before heading down to Cottonwood later this morning. We're also into the weekend so this is it for the week. Have a terrific weekend and enjoy life … smile and share your joy.
Cheers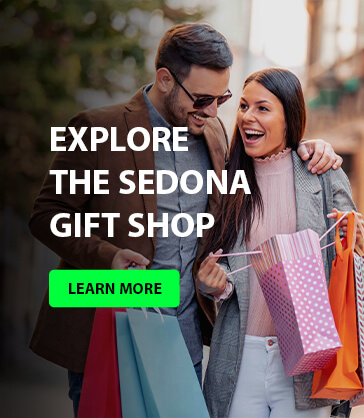 Ted
…I yield myself to the thousand enchantments of sky and field and wood,
and play again like a child on the soft green of the earth.
And as the God of the universe has made thee to bloom in tenderness,
so also may my heart be made to bloom again.
— Max Ehrmann
###
The easiest way to reach Mr. Grussing is by email: ted@tedgrussing.com
In addition to sales of photographs already taken Ted does special shoots for patrons on request and also does air-to-air photography for those who want photographs of their airplanes in flight. All special photographic sessions are billed on an hourly basis.
Ted also does one-on-one workshops for those interested in learning the techniques he uses.  By special arrangement Ted will do one-on-one aerial photography workshops which will include actual photo sessions in the air.
More about Ted Grussing …