By Ted Grussing
… a good place to be when you are a predator and scan the territory for prey/food. Most predators spend a great deal of time observing their territories looking for prey/food and in this image One is no exception. I did have to do a horizontal flip of the background image to make it work and then feathered One into the landscape after scaling her down and rotating to fit on the mountain top. The mountain where One is, is Wilson and you are looking across the first ridgeline into Long Canyon. I think One would love this perch in real life! I was about 500' above Wilson when I took this shot.
A nice quiet day today catching up on emails and phone calls … a lot of photos were worked on and late afternoon a flight hoping to get some good color on the rocks, but it was not to be as there is so much smoke in the air. There is a wildfire (Jones Fire) about 15 miles ENE of here and it has been burning since last week and the prevailing winds have been blowing it all down into our area filling the entire valley. Good news is that the USFS is going to begin suppression of it tomorrow and likely it will be out by the weekend. More good news is that the Coconino Forest is only going to conduct two more prescribed fires this week and they are one day fires, but likely will produce smoke through the weekend. That is it for prescribed fires until next spring … hopefully no slash pile burns over the winter … we really need a break from the smoke.
If you are planning a weekend trip to Sedona from the valley I would strongly recommend that you take I-17 to SR260, go left into Cottonwood and then take 89A N to Sedona. It is 4 lane all the way from Cottonwood into Sedona and you will not find yourself in the long miserable lines of stop and go traffic on SR179 … it is just as beautiful as you approach Sedona too so do yourself a favor and try that route the next time you come up here.
Flying, cutting gemstones and some photo work on tap for today (Tuesday). Have a terrific day and think about spending some time on a high place and gaze at the world and life as it goes by … and smile, we are really here and really breathing.
Cheers
Ted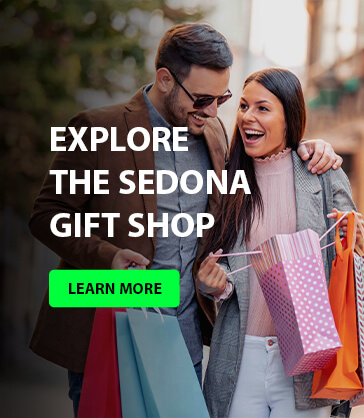 But from the brooding beauty of the night, and daily dancing shafts of golden sun …
The mystery and wonder of the world … that play the soundless music of the soul
And fill the heart with memory's olden dreams … From these will come at last your faith in God.
— Max Ehrmann
###
The easiest way to reach Mr. Grussing is by email: ted@tedgrussing.com
In addition to sales of photographs already taken Ted does special shoots for patrons on request and also does air-to-air photography for those who want photographs of their airplanes in flight. All special photographic sessions are billed on an hourly basis.
Ted also does one-on-one workshops for those interested in learning the techniques he uses.  By special arrangement Ted will do one-on-one aerial photography workshops which will include actual photo sessions in the air.
More about Ted Grussing …