By Ted Grussing
I'm starting to pick the phone up and I'm making a few calls to friends whom I have known forever … or nearly so, and enjoying the catch up and conversations a lot. A few I have called are no longer with us and they are missed, but they had a zest for life and will forever be a part of me as they continue their journeys through forever. Today I spent quite a while on the phone with a friend who I first met forty years ago and have not seen for about twenty years … he played a major part in my life and I'll be seeing him again in a few months. I am probably as techie a guy as there is, but by gosh a regular land line phone is a welcome treat that cell phones (can you hear me now?) emails and text messaging will never match.
A lot of work on images, opals and a trip to the ponds today; One had about an hour roaming around before she decided enough is enough and came back in, Nice to be out there with her and say hi to friends as they come by on the cart path.
Stopped to see "Not just any John" on the way back to town from the ponds and started looking at some of his work with the thought of acquiring one. By the end of February, I will have a bronze from each of his daughters and I think there should be one of "Dads" in the collection too. Check his work out on his website: http://johnsoderberg.com and in particular I think this one is very cool: http://johnsoderberg.com/gallery.php?sc=18  You should stop by John's gallery in West Sedona and see the dozens of bronze sculptures on display … there is a story that goes with every sculpture … and he also teaches classes on sculpting.
Tonight I give about a thirty-minute presentation at the Sedona Car Club. Whilst down at the ponds this afternoon I realized that I have no photos of cars so the theme tonight will be, "Where Cars Do Not Go" whew! So there will be a lot of aerial shots and some land based but where cars do not go. Attaching the first of the images in the Power Point presentation … fun stuff!
Have a terrific day and Smile
Cheers
Ted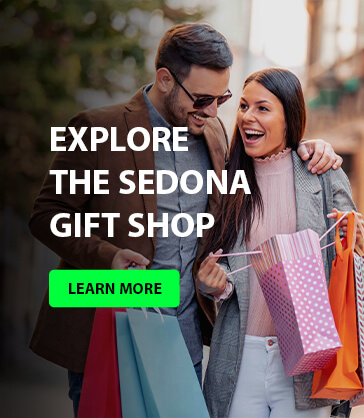 I thought that time went sweet and soft and slow,
And left no marks save those of gentleness
That bound you to my life with strong caress;
And you saw naught but all my soul's deep truth,
No fading bloom, nor form the years bent low,
But ever still the beauty of my youth.
— Max Ehrmann
###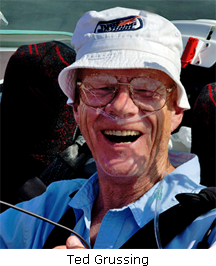 The easiest way to reach Mr. Grussing is by email: ted@tedgrussing.com
In addition to sales of photographs already taken Ted does special shoots for patrons on request and also does air-to-air photography for those who want photographs of their airplanes in flight. All special photographic sessions are billed on an hourly basis.
Ted also does one-on-one workshops for those interested in learning the techniques he uses.  By special arrangement Ted will do one-on-one aerial photography workshops which will include actual photo sessions in the air.
More about Ted Grussing …