… another beautiful morning, except that this morning found me about 150 feet above the ground in a open tram and about 50 feet below my friends home and shooting the red tail family that again is using a rebuilt nest from last year in the cliff about 500 feet south of their home and 50 feet below it.
The first photo above is of the mating pair of RED TAIL HAWKS before they assumed their duties as parents … gleefully planning their life together, flying free without a care in the world … then the kids came a couple of weeks ago and the next photo shows the two kids on the right side of the nest. I think they are encouraging their parents to come and bring them breakfast … keep in mind that these young 'uns are only about two weeks old and over the course of the next four to five weeks they will transform into mostly grown red tail hawks and will be flying … they are perched on the edge of a precipice 150 feet above the ground … first flight is for real.
The next photo shows mom delivering a pack rat for breakfast to the kids. The kids grow fast and that necessitates a lot of food and the photo below shows mom cleaning herself up a bit as she is perched high above the ground on the edge of a cliff and searching for the next meal for the kids. The fact that I am using a 700mm lens distorts the perceived height … those trees are about a half mile away!
Next update next week and expect a substantial change … seems the kids are decorating the walls too … they have not yet learned to eject their "white paint" out over the edge 🙂
Have a beautiful day, keep breathing and smiling … best way to make someone else's day.
Cheers,
Ted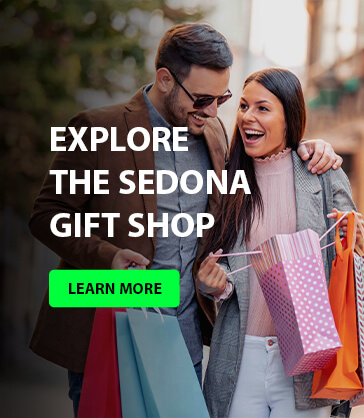 A bird flies through the sky, and I fly with it. I am in
each pearl of moisture sparkling in the sun. I lie lazy
on the clouds. And I acknowledge my kinship with
each winged thing.
I see all as one, and nothing repels me, as this new
day climbs noiselessly out of the valley of the night.
Peace lies over the world and over the world of my soul.
excerpt from On A May Morning by Max Ehrmann
###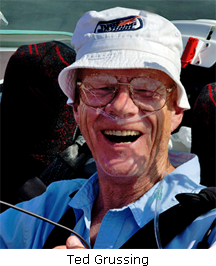 The easiest way to reach Mr. Grussing is by email: ted@tedgrussing.com
In addition to sales of photographs already taken Ted does special shoots for patrons on request and also does air-to-air photography for those who want photographs of their airplanes in flight. All special photographic sessions are billed on an hourly basis.
Ted also does one-on-one workshops for those interested in learning the techniques he uses.  By special arrangement Ted will do one-on-one aerial photography workshops which will include actual photo sessions in the air.
More about Ted Grussing …