By Ted Grussing
… the fall of 2016 was one of the best years for color up on the Colorado Plateau I can remember and also for clean air so that I was able to get the forever shots with a minimum of smoke and haze. In October of 2016 I got this shot lining up three of the oldest volcanos in the San Francisco Volcanic Field. From left to right we begin with Bill Williams Mountain which is generally accepted to be the first of more than 600 volcanic cones ion the field and it erupted close to 3,000,000 years ago; then to the right of it and nearer to us is Sitgreaves Mountain which is about 2,000,000 years old and the closest to us and covered in fall color is Kendrick Peak which is about 1,500,000 years old. Behind me are the San Francisco Peaks, the largest of the volcanos in the field with multiple peaks above 12,000 feet MSL. Kendrick Peak is 10,417', Sitgreaves is 9,388' and Bill Williams 9,256'.  Kendrick probably see the most hikers, then Bill Williams and Sitgreaves rarely sees any hikers and I understand it is not user friendly.
So you are looking at nearly three million years of earths history in this maybe forty mile stretch … three million years ago the two closest peaks did not exist … have to think that the extra million and a half years that Bill Williams mountain has been here is also why it is about 1,200' lower than Kendrick Peak … another million and a half years for erosion to work on the mountain.  The most recent eruption in the field is Sunset Crater on the east side of the San Francisco Peaks and that occurred a mere 940 +/- years ago. When you have a species like ours with life spans of less than 100 years it is hard to appreciate just how active earth is … it is relentless in its progressive change in surface features and activities. Oak Creek canyon was formed by a series of earthquakes about a million years ago and those same earthquakes sheared the eastern side of Wilson Mountain off, dropping it by hundreds of feet and shifting it about a quarter of a mile to the southeast. Earth has its own clock and it remains active … in its own time.
Have a beautiful day … think good thoughts about my propeller that is stuck in the factory in the Czech Republic while the workers are all enjoying holiday for the entire month of August … time to go back up to the airport, sit in the cockpit and make airplane noises … seriously, it helps.
Keep breathing, enjoy each moment of the day and share a smile or three with those you meet and greet … can't hurt and it is fun to see someone return that smile to you too.
Cheers
Ted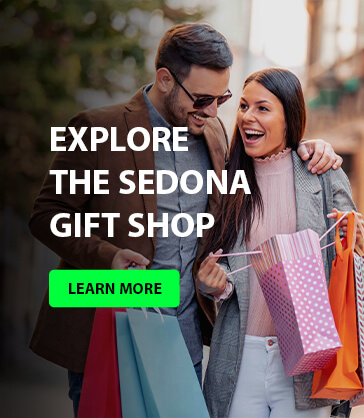 And in this journey over a thousand hills and valleys called life, he is wisest who
is patient where the way is hard, has faith when he does not understand, and carries
into the dark places the light of a cheerful heart.
— Max Ehrmann
###
The easiest way to reach Mr. Grussing is by email: ted@tedgrussing.com
In addition to sales of photographs already taken Ted does special shoots for patrons on request and also does air-to-air photography for those who want photographs of their airplanes in flight. All special photographic sessions are billed on an hourly basis.
Ted also does one-on-one workshops for those interested in learning the techniques he uses.  By special arrangement Ted will do one-on-one aerial photography workshops which will include actual photo sessions in the air.
More about Ted Grussing …