By Ted Grussing
… I did more than just take photos of Derek at the Grand Canyon taking photos and took a few of my own. It was a fabulous day with low clouds wreathing themselves around prominent rocks and formations in the canyon and holes in the cloud cover provided some beautiful highlighting of the rock faces too. This is a view looking upstream and you can see portions of the Colorado River left center in the image. I wasn't paying much attention to what lookouts we were at as Derek was doing the driving … somewhere up there on the right is Desert View, behind and above the promontory about a third in from the right side of the photo … just kind of like a whitish spot and not that many miles more and you are at the Confluence where the Little Colorado River joins the Colorado River and that place is the beginning of the Grand Canyon.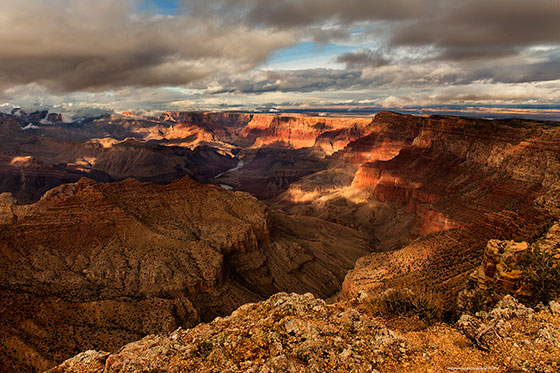 If you would like to support a local group that has done wonders for the Sedona area, Keep Sedona Beautiful is having its annual meeting Wednesday evening at their offices; a potluck dinner and meeting from 5 to 6 and then a beautiful presentation by Derek with many of his photos put to music. I've had the privilege of seeing it as he has worked on it over the last several months and it is absolutely awesome. Not only do the photographs he has chosen rock, but the music he has used and transitions blend and tie it all together … the program covers all four seasons in Sedona … it is professional and a class act. Do yourself a favor and attend. KSB's website with information is: http://keepsedonabeautiful.org/  The meeting is open to the public and no charge … I think.
Today was fun and I am increasingly re-learning life where I can put myself first … not selfish, but to be a full time caregiver one of the things you have to do is put the needs of the person you are providing the care to first and when that person is the woman you love and have spent your life with daily, working together, playing together, it is an easy choice to make. I was Corky's caregiver for the last twenty two years of her life and I miss it and her. Along the way though you forget what it is like to not be a caregiver and when the caregiving is over you find yourself in a world and place you do not know anything about, so the last thirteen months have been a rather unusual life for me as I find my way back to a life where I am not a full time caregiver and resume the life, albeit much different, of an ordinary person.  It is good though and I would do it all over again … finding myself returning to the pre-caregiving me … it is good … life is wonderful, but then it always has been.
Although I only got out for one walk today it was just a fantastic day with many projects completed; photos, gem cutting and repairs and modifications to some of my lapidary equipment. A friend stopped by for a visit midafternoon and it was a welcome break in the day … then it was back to work … a dubious meal of salmon, lettuce and tomatoes followed by a most excellent course of milk chocolate and the palate cleansed by ice tea … a movie … a brownie that Tom and Pat dropped off last night and soon back to work on photos and replying to emails. I do try to write back and hope to catch up again in the few weeks or so. Currently 547 emails to reply to … better than the nearly 2000 it was seven weeks ago.
Have an absolutely beautiful day … if that is your choice it will be so … while we breathe it is our choice and only our choice as to how we perceive the events of the day.
Smile and share your joy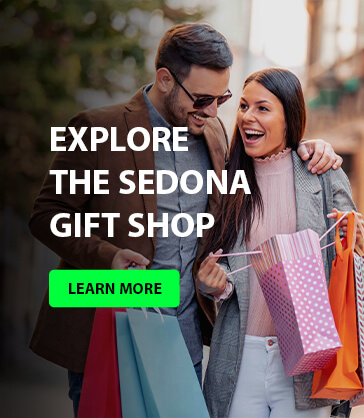 Ted
I go out into the night and stretch forth my arms, as
if to embrace one I love
…the solace of the stars is sweet, and the stillness has a voice I understand.
— Max Ehrmann
###
The easiest way to reach Mr. Grussing is by email: ted@tedgrussing.com
In addition to sales of photographs already taken Ted does special shoots for patrons on request and also does air-to-air photography for those who want photographs of their airplanes in flight. All special photographic sessions are billed on an hourly basis.
Ted also does one-on-one workshops for those interested in learning the techniques he uses.  By special arrangement Ted will do one-on-one aerial photography workshops which will include actual photo sessions in the air.
More about Ted Grussing …