By Ted Grussing
… my new attitude towards the ever present polluted skies we have due to continuing burning operations by the USFS has reached a level that can best be described as one of indifference. I cannot remember a day in weeks where we have had clean air. Many days are reminiscent of the LA Basin and as far as you can see, smoke is in the air. A wildfire starts which maybe would burn out a small area … enter the managed burn concept … the naturally occurring fire was fortunate enough to have started in the midst of say a 55,000 acre area that they want to burn. Lucky for them that this is classified as a wildfire and now they get to manage it; that translates into adding new ignition areas, defining the area they want this fire to go even though it would never go there by itself and so for weeks on end, they keep the fire going … the real kicker is that since it was originally a wildfire, they do not need to get EPA or ADEQ approval for what they do.
Thursday at 6PM a meeting focusing on smoke will be held at the Summit Fire District, 6050 E. Firehouse Lane in Flagstaff and specifically it will be about the Boundary Fire in the Kendrick Mountain area. So five people showed up in Sedona, maybe more will show up in Flag on Thursday? Why bother? from the Sedona agenda they put out it was mostly to explain to us why they do what they do, and why we should just accept the smoke. The idea of using the EPA suggested covering of piles with plastic to dry it out and burn clean is basically ignored … too much work to cover a pile with a few bucks of plastic to reduce the smoke output …
Take a look at the photo attached; I took this shot this morning from just west of Kendrick Peak from an altitude of 14,000' and looking towards the ENE. Still snow on the peaks , smoke everywhere. To the right of the peaks is Mt Elden and below that is Flagstaff. This is what it has looked like for the last four, five … who knows how many weeks … another summer of smoke appears to be unfolding. From the ground it usually looks a little better because you cannot see the widespread smoke/haze, but that whitish haze against the mountains? That is smoke.
I going to miss shooting the downed and dead logs they are now burning on Kendrick, as they make fantastic abstract photographs as they slowly return to the earth, rotting and providing nutrients to the soil … and put no smoke into the air. I hope they do not overdo the burning and take out or damage the aspen that provide such beautiful colors in the fall. We'll see.
A great day and flight, trailer hitch installed whilst flying and then home and drove my Yamaha Zuma II back and had new tires put on it. It handles much better with the new tires as opposed to the sixteen year old tires it had … made me nervous. Fun dinner with a friend and back up to the airport early in the morning and a return to the air. Appointment late afternoon in Flagstaff and then dinner with a friend up there.
Life is an adventure … Some things you can change and some things you cannot. I love the Serenity Prayer which is read at each and every AA meeting.
Have a beautiful day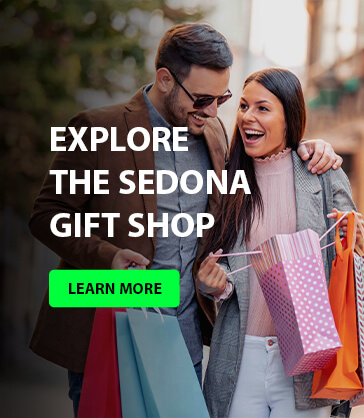 Ted
The Serenity Prayer
God grant me the serenity to accept the things I cannot change; courage to change the things I can; and wisdom to know the difference. Living one day at a time; Enjoying one moment at a time; Accepting hardships as the pathway to peace; Taking, as He did, this sinful world as it is, not as I would have it; Trusting that He will make all things right if I surrender to His Will; That I may be reasonably happy in this life and supremely happy with Him Forever in the next. Amen.
###
The easiest way to reach Mr. Grussing is by email: ted@tedgrussing.com
In addition to sales of photographs already taken Ted does special shoots for patrons on request and also does air-to-air photography for those who want photographs of their airplanes in flight. All special photographic sessions are billed on an hourly basis.
Ted also does one-on-one workshops for those interested in learning the techniques he uses.  By special arrangement Ted will do one-on-one aerial photography workshops which will include actual photo sessions in the air.
More about Ted Grussing …