… one very sleepless night in the hospital last week an idea formed in my mind with absolute clarity regarding an event involving me, two hundred thousand years and life … I am still trying to recover the thoughts as they seemed so clear and beautiful at the time … not yet back. With those thoughts in mind, I worked up these two images a little before one this morning and the bed called, and a nap was taken … these photos seem to fit in and perhaps that beautiful thought will come back to me … it is in progress.
The top photo is a lookback of almost four million years and is perhaps one of my favorite airscapes as it does not look like an aerial shot … the pyramid shape peak on the left is Kendrick Peak at 10,418 feet and I am at 10,319 feet, more than a half mile above the surface. to the right and from front to back are Sitgreaves Mountain and Bill Williams Mountain, which last erupted about four million years ago … since that time it has moved about 64 miles to the west as the North American tectonic plate moves westward and going?
The photo below is a look at the western slope of the San Francisco Peaks … Humphreys Peak on the left is the highest point in Arizona at 12,637 feet and has a dusting of snow on it … so does Agassiz on the right and a light dusting in Arizona Snow Bowl too. The ski operations and lodge are just right of center.
Both photos were taken six years ago today!
Remember to make some time to join me at the Mary Fisher is on October 21st at 4Pm …hope to see you there.
Have an absolutely beautiful and joy filled day … always our choice as to how we perceive and live … each and every day … back to bed for a couple of hours.
Smiling,
Ted
Give me to gladly go
My way
And say
No word of mine own woe;
But let me smile each day.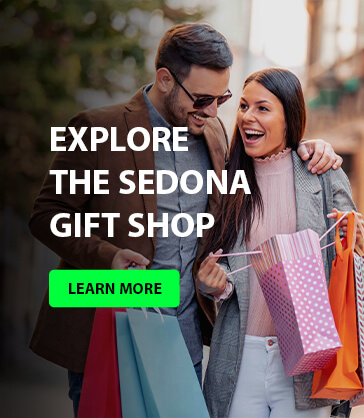 Give me the strength to do
My task
I ask;
And that I shall not rue
The toiler's grimy mask.
Give one loved hand to me,
And leave
The eve
All undisturbed as we
Our strength of souls retrieve.
And lastly give sweet sleep,
Closed sight,
No fright
That fears will o'er me creep;
And now a sweet good night.
Evening Song by Max Ehrmann.
###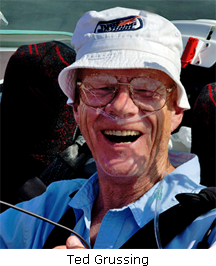 The easiest way to reach Mr. Grussing is by email: ted@tedgrussing.com
In addition to sales of photographs already taken Ted does special shoots for patrons on request and also does air-to-air photography for those who want photographs of their airplanes in flight. All special photographic sessions are billed on an hourly basis.
Ted also does one-on-one workshops for those interested in learning the techniques he uses.  By special arrangement Ted will do one-on-one aerial photography workshops which will include actual photo sessions in the air.
More about Ted Grussing …