By Ted Grussing
… and he is leaving his perch and on his way to pick off the creature that he has target acquisition on … 
eagles have incredible eyesight
 and because they have two foveae or centers of focus this allows them to see forward and to the side at the same time and their eyesight is such that they can likely see a rabbit moving from a distance of a mile … and like all birds, they have color vision. An eagles eye is nearly the same size as the human eye.
The photo below is a reminder that we do get rainfall and sometimes a great deal of it … the shot was taken by our friend Bennie Blake who lived on the west side of Oak Creek at Red Rock Crossing. She took this shot from her home looking across the creek towards Cathedral Rock, in February of 1994 which is also when Oak Creek overflowed the old bridge at Tlaquepaque. Those years like every one before and since, was a lot of fun.
Have a beautiful day and share the joy you find in life with others … most people are truly wonderful and we all can use a smile or two.
Cheers,
Ted
Love some one—in God's name love some one—for this is the bread of the inner life, without which a part of you will starve and die; and though you feel you must be stern, even hard, in your life of affairs, make for yourself at least a little corner, somewhere in the great world, where you may unbosom and be kind.
Love Some One by Max Ehrmann
###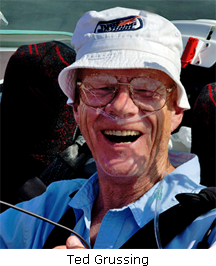 The easiest way to reach Mr. Grussing is by email: ted@tedgrussing.com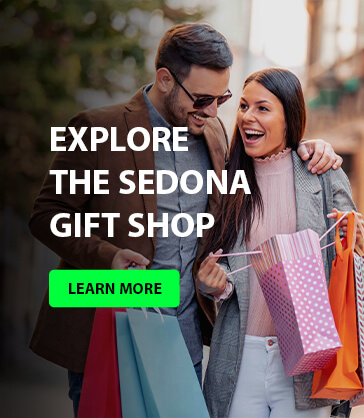 In addition to sales of photographs already taken Ted does special shoots for patrons on request and also does air-to-air photography for those who want photographs of their airplanes in flight. All special photographic sessions are billed on an hourly basis.
Ted also does one-on-one workshops for those interested in learning the techniques he uses.  By special arrangement Ted will do one-on-one aerial photography workshops which will include actual photo sessions in the air.
More about Ted Grussing …