By Ted Grussing
…that I have sent out a photo of a water lily before, so this is a good night for it. I took this shot at Filoli Sunday afternoon … the water lily was in the reflection pond near the main house … should I say palace?  The pond is surrounded with beds of all manner of beautiful flowers. I did not get any tulips this year as they finished up last week before I got there. Anyhow, hope you enjoy the photograph.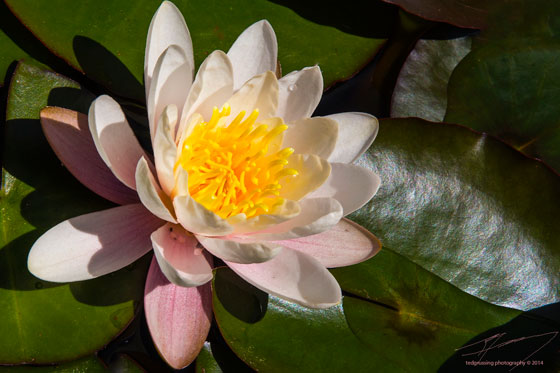 'twas the usual excellent day and I never tire of them. Lunch with a friend in Cottonwood and then the drive back via the ponds in Page Springs. There wasn't much there today and what there was elected to tough out my presence and remain on the water. Since my passion in wildlife is action shooting, it ended up being a nice walk. One computer fixed for a friend and then out to dinner; home and then work on my own "new laptop". Bought an old Think Pad on eBay for $115.00 … upgraded the operating system from Vista to 7 Ultimate 64bit, Downloaded and installed all the Office programs, Photoshop and more; currently doing a clone of the HD and then tomorrow install the new hybrid drive, ram kit and a few other things and fire it up. Fun stuff!
One has decided that is okay for me to continue to live here … dicey when I first got home, but she has relented.
Time to wrap the day. Learn more about Filoli at: http://filoli.org and be sure to visit when in the Bay area. High five also for the Bay Institute which also owns and operates the Aquarium of the Bay on Pier 39 … http://bay.org
Cheers and a few smiles too
Ted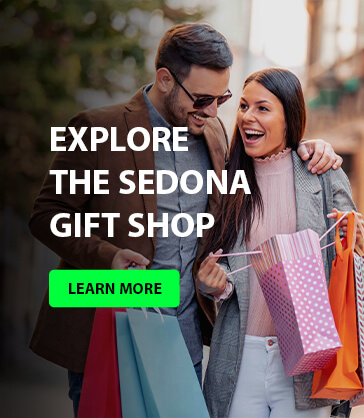 But from the brooding beauty of the night, and daily dancing shafts of golden sun …
The mystery and wonder of the world … that play the soundless music of the soul
And fill the heart with memory's olden dreams … From these will come at last your faith in God.
— Max Ehrmann
###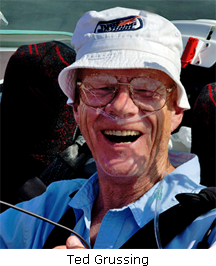 The easiest way to reach Mr. Grussing is by email: ted@tedgrussing.com
In addition to sales of photographs already taken Ted does special shoots for patrons on request and also does air-to-air photography for those who want photographs of their airplanes in flight. All special photographic sessions are billed on an hourly basis.
Ted also does one-on-one workshops for those interested in learning the techniques he uses.  By special arrangement Ted will do one-on-one aerial photography workshops which will include actual photo sessions in the air.
More about Ted Grussing …