By Ted Grussing
… starting with a very cool predator, an Osprey, just lifting off from his perch on a dead tree branch on the shores of Lake Pleasant a couple of months ago. They are one of the spectacular predators soaring over ponds, streams, lakes and oceans looking for fish near the surface. When they spot one, they hover for a few seconds while they do the calculations for target acquisition and then they dive, hitting the water at up to 85 miles an hour, submerge and then re-emerge with a nice fish … line it up head first for minimal drag in flight and then it is off to a nearby tree to eat their meal. They have a wing span up to six feet … love them!
Well, a few degrees cooler today and the photo below is to remind us of just how nice a cool/cold it can get here. I was at 7500′ near the SE end of Black Mountain which is the elongated flat top mountain that takes up much of the central part of the image. To the right of Black Mountain is the gap between Black Mountain and Casner Mountain and the canyon that runs left to right across the whole image is Sycamore Canyon and the snow capped rim is the edge of the plateau. Along the horizon from right to left and all snow capped, are Mt. Elden, the San Francisco Peaks, Kendrick Peak and Sitgreaves Mountain … Bill Williams Mountain is off the image on the left side. You are looking pretty much due north … yes it is a January shot!
Have a beautiful day … smile and keep breathing … share the joy you find within your being and be a blessing to someone today. What goes around, comes around.
Smiles,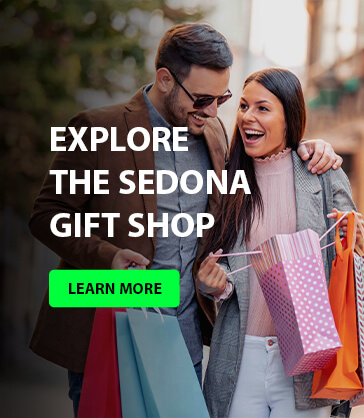 Ted
Go Placidly amid the noise and the haste, and remember what peace there may be in silence. As far as possible, without surrender, be on good terms with all persons. Speak your truth quietly and clearly; and listen to others, even to the dull and ignorant; they too have their story.
Avoid loud and aggressive persons; they are vexatious to the spirit.
— excerpts from DESIDERATA, by Max Ehrmann
###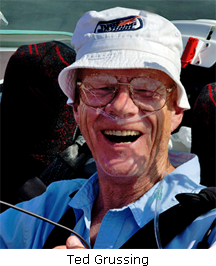 The easiest way to reach Mr. Grussing is by email: ted@tedgrussing.com
In addition to sales of photographs already taken Ted does special shoots for patrons on request and also does air-to-air photography for those who want photographs of their airplanes in flight. All special photographic sessions are billed on an hourly basis.
Ted also does one-on-one workshops for those interested in learning the techniques he uses.  By special arrangement Ted will do one-on-one aerial photography workshops which will include actual photo sessions in the air.
More about Ted Grussing …