… early morning it was over to my friends home and a ride up the tram to begin shooting the red tail hawk family … in two hours plus the adults did not show up … guess the food supply was off a bit as they did not show while I was shooting the nest and kids,
The growth during the past week is amazing … in the top photo, the kids are lined up on the edge of the nest taking in the view and the one on the right is thinking about taking the same leap of faith that his parent's do. the other two are just standing there looking out. In the photo below that we have one of the kids with wings fully extended and hopping around the nest practicing a takeoff … when of them would do this the other two laid low in the nest as there is only enough room for one at a time do do this. This hawk had come from the back of the nest and turned around and headed inwards. Fun to watch!
I think they are within a few weeks of taking their first flight and we'll check them out next Tuesday and see how they have matured. Red Tail Hawks have a ferocious scream compared to most other raptors including eagles and in movie land their screech is frequently laid in for Bald Eagles … it is the go to voice!
The first photo below is a view from the landing area looking up the cables towards the home … I drew a red circle at about the point where I stop the tram and am level to slightly above the nest and below that is a photo that Glendon took of me this morning whilst I was shooting the nest. I am above a descending shelf in the cliff which falls away just beyond the shrub in the upper right of the photo.
Time to wrap the day … have a beautiful day … share a smile with someone today.
Cheers,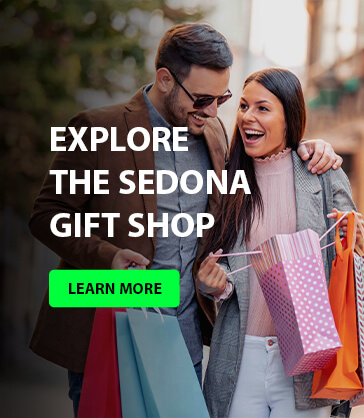 Ted
To-morrow, O to-morrow!
Fast fall the fading years. A thought, a dream
Of gentle words; of faith and love a theme;
A smile, a step or two, and all is done.
Quick is the veering stream of life full run;
Yet in the crimson west still gleam
To-morrow and to-morrow's endless dream.
excerpt from To-morrow by Max Ehrmann
###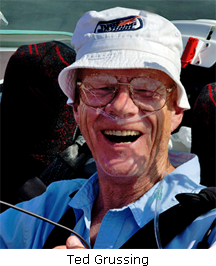 The easiest way to reach Mr. Grussing is by email: ted@tedgrussing.com
In addition to sales of photographs already taken Ted does special shoots for patrons on request and also does air-to-air photography for those who want photographs of their airplanes in flight. All special photographic sessions are billed on an hourly basis.
Ted also does one-on-one workshops for those interested in learning the techniques he uses.  By special arrangement Ted will do one-on-one aerial photography workshops which will include actual photo sessions in the air.
More about Ted Grussing …