By Ted Grussing
… our daily smoke … day after day all summer long we have had smoke … it is the white haze you see against the red rocks and Mingus Mountain and makes you think you need glasses because nothing is quite sharp. Then there are the issues with breathing, the coughing and irritation of the bronchia and lungs. If you have COPD or other respiratory issues you may find yourself at the ER. Human health is not a factor in the decision making process for the USFS and because of that we get smoke daily from multiple fires as they continue to burn. Most of these now are natural fires caused by lightning strikes … then it is determined that they are in an area of some defined size which is usually in the thousands of acres and they tell us that they will allow the fire to spread naturally and fulfill its purpose. Drip torches and incendiary devices are used to help when nature does not cooperate.
The photos tonight are from a shoot I did this morning of what I think was originally called the Saber Fire and it has been burning (with a little help) for weeks and we are told that it will burn for more weeks to come. The first shot is from the far west end of West Fork looking to the east and you can see on the left side, smoke from multiple areas burning and flowing down into West Fork and then entering Oak Creek Canyon, making a hard right to the south and emptying into Sedona and the Verde Valley. Wilson Mountain is the flat top mountain just right of center and above centerline in the photo … you can see the smoke flowing by …. to the right of it is Thunder mountain and just beyond that the airport hidden in the smoke. The area just below Wilson is Long Canyon and as you see, it too is filled with smoke. The sad thing is, that this was one of the better mornings we have had lately.
The second photo is of the last section of West Fork where it empties into Oak Creek Canyon … beautiful in a deadly sort of way. The smoke impacts birds and critters as well as humans.  In both photos you can see the patches of burned out areas and browned out tree canopies.
Fire is very much a natural part of the ecosystem in this forest, but not on a daily basis … sorry, it just isn't. As far as I could see in every direction there was smoke … more intense in the areas of the burns, but spread over the entire surface of the earth as far as the eye could see … like putting a black dye in a glass of water, it is dense where it goes in, but then spreads throughout the glass. The atmosphere is not different … put pollution into the air and it will spread out everywhere … and we breathe this stuff. This is just so wrong!
Have a day filled with wonder … keep breathing, but maybe through a filter.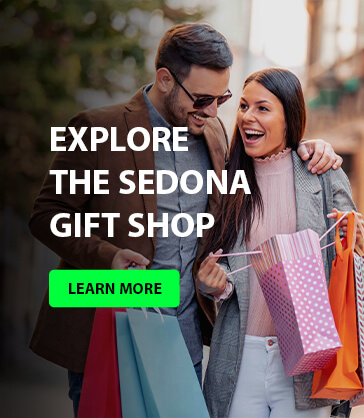 Ted
Go placidly amid the noise and haste, and remember what peace there may be in silence.
As far as possible, without surrender, be on good terms with all persons. Speak your truth
quietly and clearly, and listen to others, even the dull and ignorant; they too have their story.
Avoid loud and aggressive persons, they are vexatious to the spirit.
— Max Ehrmann
###
The easiest way to reach Mr. Grussing is by email: ted@tedgrussing.com
In addition to sales of photographs already taken Ted does special shoots for patrons on request and also does air-to-air photography for those who want photographs of their airplanes in flight. All special photographic sessions are billed on an hourly basis.
Ted also does one-on-one workshops for those interested in learning the techniques he uses.  By special arrangement Ted will do one-on-one aerial photography workshops which will include actual photo sessions in the air.
More about Ted Grussing …