By Ted Grussing
… there was still a lot of smoke, but as I flew up the canyon it was looking lighter and the smoke plumes/level seemed to be well below 10,000' msl; I was about 12,000' msl  and directly over West Fork and other areas of the canyon. After spending about 45 minutes overhead shooting the scene I headed down to Falcon Field in Mesa to complete the annual on the Lambada and expected to see substantial improvement when I flew back to Sedona. Instead I saw pyro cumulus clouds going to well over 15,000' and raging fires along the front line of the fire and I could see trees exploding all over the place.  
This photo was taken Friday morning; Saturday morning you could not see  any of these rocks, the airport or anything … the intense smoke layer went to 7,000'. It is supposed to be the same tomorrow. Breathing, which is my favorite exercise is no longer recommended in the Sedona area; likely the atmosphere on the Moon would be more hospitable to our life forms. My lungs are raw, my eyes watering , itchy and sore … the good news is that they are still functioning.
Looking forward to getting some photos of beautiful green leaves, backlit to show the fractal nature of the leaf coming out of or surrounded by charred logs or tree trunks … can you imagine how beautiful that will be? Renewal of life from the ashes.
A very good weekend underway … projects completed, time with friends and flying in soupy air.
Have a wonderful Memorial Day and remember and give thanks to all those who served in our armed forces and made the ultimate sacrifice so that we could live with freedom in these wonderful United States of America … I'll be remembering my uncle Norm, a Marine who was the rear gunner in (I believe) a Douglas SBD Dauntless lost in combat in the Pacific theater during WWII.
Share your joy, we are blessed by the sacrifice of those who have preceded us and those who serve and continue to make the sacrifice today. 
Keep breathing … be careful how you do it in Sedona … smiles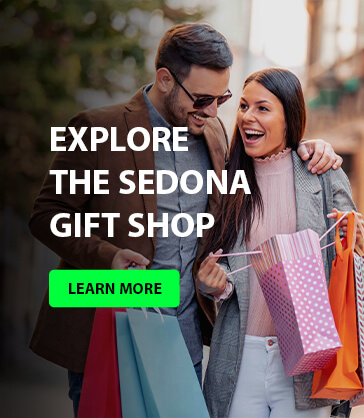 Ted
I bring but this one common thought, my life has wrought;
That from the dregs of drear despair, still everywhere
There is a joy I yet may sip – Tis comradeship
With all mankind, the high and low
I know.
— Max Ehrmann
###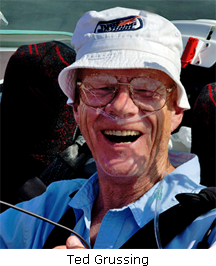 The easiest way to reach Mr. Grussing is by email: ted@tedgrussing.com
In addition to sales of photographs already taken Ted does special shoots for patrons on request and also does air-to-air photography for those who want photographs of their airplanes in flight. All special photographic sessions are billed on an hourly basis.
Ted also does one-on-one workshops for those interested in learning the techniques he uses.  By special arrangement Ted will do one-on-one aerial photography workshops which will include actual photo sessions in the air.
More about Ted Grussing …