By Ted Grussing
… every soaring pilots dream is to soar on wave such as formed these standing lenticular clouds that were forming behind the San Francisco Peaks NNW of Flagstaff last Friday. I went to the airport on check on Mariah late afternoon and looked to the NNE and saw these fantastic cloud formations. Forgot to check on the winds aloft when I got home, but they must have been smoking to get these perfectly articulated clouds. I have always enjoyed flying wave and frequently we have good wave conditions up here.
My first encounter with wave was over Cornville in 1998, when I was flying my PW-5 glider out of Sedona … it was my first encounter with it and it was waving from an airflow over Mingus Mountain. First of course there was the rotor which under ordinary circumstances is a character building experience and then into the wave. It was like going into the Twilight Zone … everything was dead quiet, no sense of motion, but the altimeter hand is like the second hand on a clock. I was climbing at more than 1200′ per minute and no sense of motion. Awesome! I have flown in it many times since, but the first time is very special.
A link to explain wave conditions is to be found on Wikipedia at: https://en.wikipedia.org/wiki/Lee_wave
The world altitude record for a glider flying wave was set in September 2018 by the Airbus Perlan 2 glider, in Argentina … 76,124 feet. A link describing the Perlan Project can be found at: https://en.wikipedia.org/wiki/Perlan_Project and the Perlan Project link itself is: https://perlanproject.org/blog/perlan-2018-first-flight
A YouTube video of the flight is at: https://www.youtube.com/watch?v=YmBoqvv0u5k
A new week is underway … adventures are awaiting us … look for them and live for you are here now.
Smiles,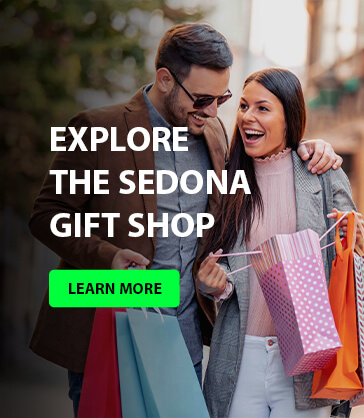 Ted
A bird flies through the sky, and I fly with it. I am in
each pearl of moisture sparkling in the sun. I lie lazy
on the clouds. And I acknowledge my kinship with
each winged thing.
Peace lies over the world and over the world of my
soul.
— Max Ehrmann
###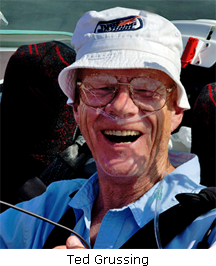 The easiest way to reach Mr. Grussing is by email: ted@tedgrussing.com
In addition to sales of photographs already taken Ted does special shoots for patrons on request and also does air-to-air photography for those who want photographs of their airplanes in flight. All special photographic sessions are billed on an hourly basis.
Ted also does one-on-one workshops for those interested in learning the techniques he uses.  By special arrangement Ted will do one-on-one aerial photography workshops which will include actual photo sessions in the air.
More about Ted Grussing …