… the last month I have to go through, deleting photos and sorting them into their proper folders; only 1400 or so to finish and then a start on 2014; hoping to keep things under control … well, honestly I've never had it under control so more correctly just trying to get control of it. I have been doing a much better job of deleting when I upload the days photos this year so only a total of 2800 or so to go through for the year to date. Then there shall be going through the entire collection folder by folder tossing all but the very best of each subject. The goal? Reduce the portfolio to less than 15,000 images.
I did a lot of flying last September and if the winds ever let up, I'll get back up there again soon. This is one of a series of relatively high shots I took up on the plateau. Shot from about 15,000'msl and I was NE of Sunset Crater looking SSW. Sunset Crater is pretty obvious in the mid foreground and if you look to the left and slightly up from Sunset you will see a grey lava rock area which is where they practiced for the lunar landing. The area also contains a lens hood of mine and from another flight, a point and shoot camera that once belonged to me … would it be fair to say it is on the moon? Smiles! The populated areas on the left side of the image are parts of Flagstaff and you can see SR 89 coming around below Mt. Elden and traversing to the right. To the right of Mt. Elden are the San Francisco Peaks and to the right and slightly above the peaks is Sitgreaves Mountain and just above Humphreys Peak is Bill Williams Mountain. Starting on the left again, below the smoke layer filling the Verde Valley is the edge of the plateau and the Sedona area, above that Mingus Mountain and beyond that the Bradshaw Mountains. Over to the right is Chino Valley, Paulden and far out there Kingman. The aspen were turning on the peaks producing the beautiful yellow splotches on the peaks … I should have a better word than splotch, but its late and my mind is semi fried. Kendrick Peak is just off the image on the right … I'll shoot it again this fall and get it.
Anyhow it was a fun day up there … fun day on the ground here today …
Have a terrific day and share your joy … make someone's day and by doing so, your own as well
Smiles
Ted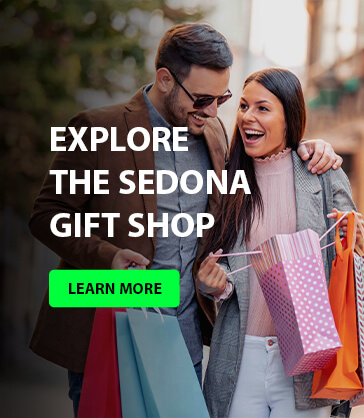 I'll not bother to reform myself today.
Perhaps tomorrow — if it is raining,
and I must stay indoors, and meditate
on the shortcomings of life.
— Max Ehrmann
###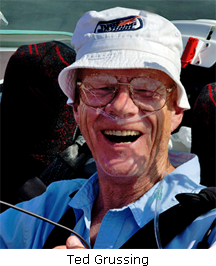 The easiest way to reach Mr. Grussing is by email: ted@tedgrussing.com
In addition to sales of photographs already taken Ted does special shoots for patrons on request and also does air-to-air photography for those who want photographs of their airplanes in flight. All special photographic sessions are billed on an hourly basis.
Ted also does one-on-one workshops for those interested in learning the techniques he uses.  By special arrangement Ted will do one-on-one aerial photography workshops which will include actual photo sessions in the air.
More about Ted Grussing …