… the natural order of things does not favor a lack of conflict, and this goes across the entire gamut of life on the planet … the root systems of trees and plants have defensive measures against intruding roots from other trees and plants … the primary purpose of some species seems to be that of providing food for other species. Mosquitoes feed on humans and various birds and fish feed on them … bunnies eat grass and vegetation and higher predators feed on them … all creating a natural balance of life.
Crows are very aggressive creatures … many years ago we had ravens in the neighborhood and then the crows moved in and chased their larger brethren out of the neighborhood and have dominated it ever since. They also make life a bit hellish for other species like the Coopers Hawk in the photos above. Coopers Hawks frequently perch high up in trees while searching for food be it other birds or small mammals.
The crows will frequently gang up on them and initiate attacks swooping close by them … pure and simple harassment! In the top photo a crow is coming in for a very close flyby and the Coopers Hawk has had it and is beginning an attack on the crow … in the next photo the Coopers hawk executes a full-on body slam on the crow and sent him tumbling for a bit. The crows were not deterred and finally the Coopers Hawk moved on and hunted in another place.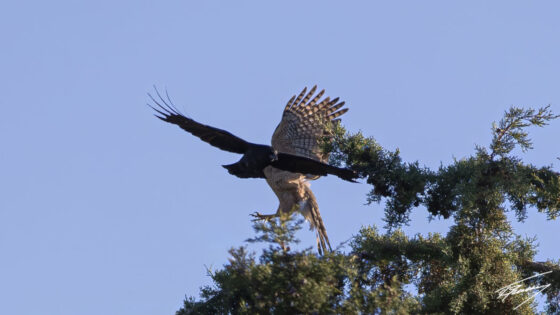 There are moments when we can find and enjoy peace … this evening I spent some time at the airport enjoying the solitude and quiet and photographing the beauty of the evening. Have not had a chance to work them up yet, so here is an early evening photo I took of West Sedona … the late rays are lighting up the rocks and a bird like cloud is moving in to shelter the area.
Have a beautiful day … keep breathing, smile and live and enjoy the life we have … far from perfect, but it is what we have!
Smiling,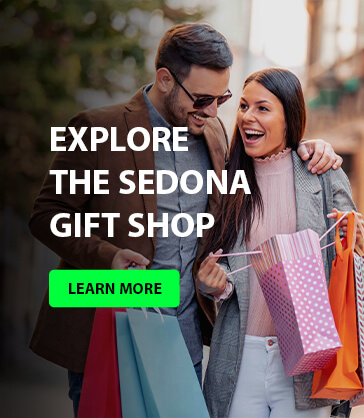 Ted
Give me a few friends who will love me for what I am;
and keep ever burning before my vagrant steps the kindly
light of hope. And though age and infirmity overtake
me, and I come not within sight of the castle of my
dreams, teach me still to be thankful for life, and for
time's olden memories that are good and sweet; and
may the evening's twilight find me gentle still.
excerpt from A Prayer by Max Ehrmann
###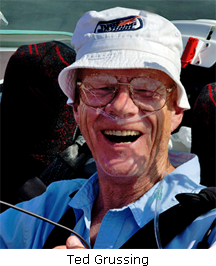 The easiest way to reach Mr. Grussing is by email: ted@tedgrussing.com
In addition to sales of photographs already taken Ted does special shoots for patrons on request and also does air-to-air photography for those who want photographs of their airplanes in flight. All special photographic sessions are billed on an hourly basis.
Ted also does one-on-one workshops for those interested in learning the techniques he uses.  By special arrangement Ted will do one-on-one aerial photography workshops which will include actual photo sessions in the air.
More about Ted Grussing …