By Ted Grussing
… than this? The runway was closed for a while this morning so I left and didn't get back up to the airport until late afternoon and launched about 5:40PM … there was sun, but also as I was rolling on takeoff I started picking up a light rain on the canopy. Let's see, rain + sun means that at the right angles I am going to have a rainbow. I climbed up to the SW away from the cloud that was shedding its water and towards the setting sun and after a few minutes cranked around to see if I was getting my rainbow yet … kind of a faint one, so I experimented with different altitudes and locations and finally got the right alignment for a very vivid and full rainbow … and here it is. There is a very faint second rainbow, but I was never able to get both of them vivid at the same time. Kinda cool huh?
The view is from about 8,000'and over the lower loop area looking ENE. Cathedral Rock is lower left corner … above that and from the left to right you have Lees Mountain, Courthouse Rock, the top of Bell Rock, Castle Rock and House Mountain the flat green top. From about the lower right corner you will see SR 179 wending its way S, by Bell Rock, through the Village of Oak Creek and to the South another 7 miles before it hooks up with I-17. The developed area center bottom is Highland Estates and other developments and above that is The Village of Oak Creek where I live and to the left of the Village is Jacks Canyon and Pine Valley. I did get an alignment where the rainbow ended over my house, but the angles were such that it was a weak rainbow.
This is everything I love about the Southwest … it is open, it is vast, the views are forever views and most importantly, it is beautiful!
Flying again in the morning, ISO 100 group in the evening and methinks it shall be a very good day … that is the plan I am starting with and generally speaking I have found that my days turn out as I choose them to be … you probably find the same thing … like why let someone else screw up your day … Smile and keep breathing.
I like this quote from Milne … George used it in the memorial service for Corky and periodically I bring it back out … it feels good.
Cheers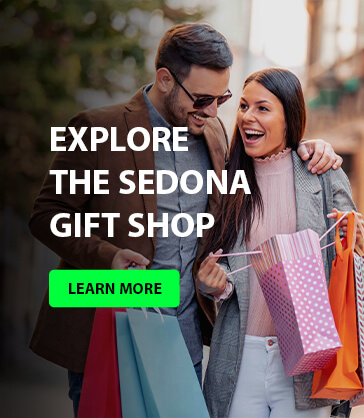 Ted
If ever there is a tomorrow when we're not together, there is something you must always remember.
You are braver than you believe,
Stronger than you seem, and
Smarter than you think.
But the important thing is, even if we're apart … I'll always be with you.
— Milne
###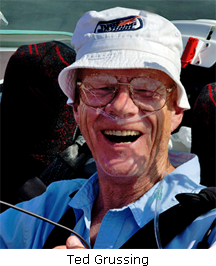 The easiest way to reach Mr. Grussing is by email: ted@tedgrussing.com
In addition to sales of photographs already taken Ted does special shoots for patrons on request and also does air-to-air photography for those who want photographs of their airplanes in flight. All special photographic sessions are billed on an hourly basis.
Ted also does one-on-one workshops for those interested in learning the techniques he uses.  By special arrangement Ted will do one-on-one aerial photography workshops which will include actual photo sessions in the air.
More about Ted Grussing …