By Ted Grussing
… we all make them every day … some have a substantial impact on life and others are more trivial, like which seed shall we select for our next bite. That appears to be the decision this quail is pondering in the photo. Again a shot from the backyard of Eric … Eric has established one of the neatest places ever to shoot hummingbirds and other creatures, and then shares it with others so that they can get amazing shots. Sharing … life is a better place having such people in it.
The Coconino National Forest is doing restoration work in Lockett Meadow using mechanical means to thin and remove trees and fuels from the area sans fire. Got to give them credit! Also the Kaibab National Forest is doing mechanical thinning and fuel removal from the steep slopes of Bill Williams Mountain utilizing helicopters and other means. Again no burning. The cause of the Museum Fire has been determined to be from a mechanical source during operations in the area. After they had worked in the area, they waited for an hour plus to make sure that nothing had been started, but this smoldered unseen and later ignited. Total unexpected accident.
The USFS has a nearly impossible job to do sometimes. One of the big problems is that the fuel accumulation on the forest floor does not decompose and return to the soil ass it does in many other areas; our forests are just to dry and decomposition simply does not occur. That said, fire is natural, but not constantly.
Short one tonight … Max Ehrmann photo op (the sculpture) tomorrow along with a tour of the Ehrmann historical museum. Photos to follow.
Have a beautiful day … keep breathing and smiling.
Ted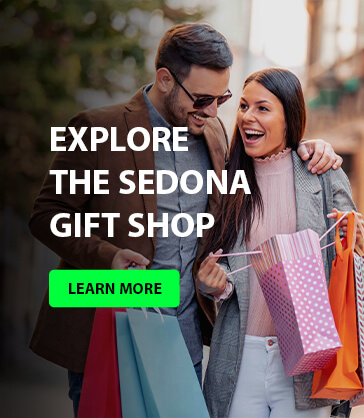 Tonight, I looked at the moon for a while. There was a faint circle around it.
A friend came by and asked what I was looking at. I pointed to the moon.
"I don't see anything", "The moon," I said.
He chuckled and went on. He will report me as growing queer.
The mystery of the night! And our own mystery! Who knows what we are?
No science has yet grasped us.
The moon … the beautiful mystical moon … playing nightly to empty seats!
— Max Ehrmann
###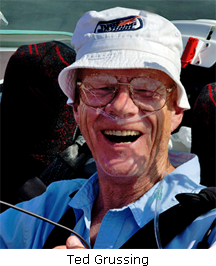 The easiest way to reach Mr. Grussing is by email: ted@tedgrussing.com
In addition to sales of photographs already taken Ted does special shoots for patrons on request and also does air-to-air photography for those who want photographs of their airplanes in flight. All special photographic sessions are billed on an hourly basis.
Ted also does one-on-one workshops for those interested in learning the techniques he uses.  By special arrangement Ted will do one-on-one aerial photography workshops which will include actual photo sessions in the air.
More about Ted Grussing …