By Ted Grussing
There is an all-out assault going on with managed fires of natural origin and prescribed fires being set by the USFS … perhaps there is a benefit to the forest that could not be achieved through the use of alternative means such as mechanical thinning, but look at all the human beings who are being forced to breathe this toxic soup. From the ground you never get an opportunity to see the extent of the problem and the reports issued by the USFS do not sound all that bad when issued on a fire by fire basis, but from 12,000' msl you get a pretty good overview. The air quality behind me was actually worse and enveloped all of Camp Verde and extended fifty or more miles east from there. On a conservative basis more than 5000 square miles looked like this. The length of the horizon in this shot is probably close to 70 miles and from where I am to the San Francisco Peaks is about 40 miles … easy to do the math. Hard to see where any oxygen breathing creature is receiving a benefit.
Where are you looking? I'm positioned (temporarily) at 12,000' msl about over SR179 maybe four miles south of the Village of Oak Creek … that is where we live. Only the Village appears to have relatively clean air.  On the left horizon you have Sitgreaves Mountain which is also ablaze; Kendrick Peak is almost totally obscured by smoke and the San Francisco Peaks and Mt. Elden are also partially obscured; further right Mormon Mountain is surrounded by smoke and another river of smoke originates on the right edge of the photograph and dumps into I think Dry Beaver Creek Canyon. The smoke on the left is flowing down Oak Creek Canyon and doing a very good job of making a mess of Sedona and everything up on the Plateau is just plain awful …you're looking at about 3000 square miles and lots of people live there … many of them have compromised respiratory systems … it was like this Saturday too … flying early in the morning and bet it is the same or worse. Going to try and be in the air before actual sunrise so that I can get shots of the sun coming up through this junky air … should be beautiful … air pollution creates the most beautiful sunrises and sunsets so if it works out I shall be thanking all concerned.
A wonderful weekend and lots of time with friends … life is good.
Cheers
Ted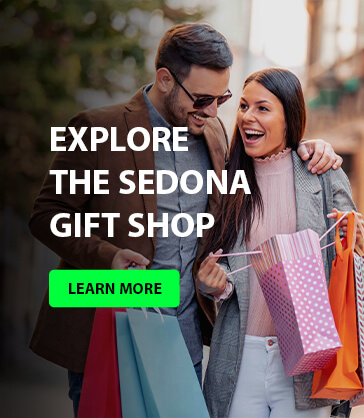 But from the brooding beauty of the night, and daily dancing shafts of golden sun …
The mystery and wonder of the world … that play the soundless music of the soul
And fill the heart with memory's olden dreams … From these will come at last your faith in God.
— Max Ehrmann
###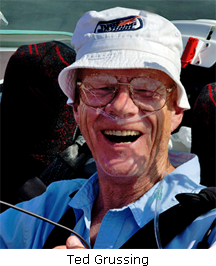 The easiest way to reach Mr. Grussing is by email: ted@tedgrussing.com
In addition to sales of photographs already taken Ted does special shoots for patrons on request and also does air-to-air photography for those who want photographs of their airplanes in flight. All special photographic sessions are billed on an hourly basis.
Ted also does one-on-one workshops for those interested in learning the techniques he uses.  By special arrangement Ted will do one-on-one aerial photography workshops which will include actual photo sessions in the air.
More about Ted Grussing …