By Ted Grussing
… John and Joni finally got the large metal print I did for them hung in his new hanger and it is awesome. The size is 4 feet by 8 feet and it replaces the art that the former owner of the hangar had hanging there. The caption is "A mile of highway will take you just one mile … but a mile of runway will take you anywhere."
It was a very windy day when I took the shot and I was standing at the top of a step ladder in the bed of a pickup truck (fortunately someone was holding onto the ladder) and looking straight up runway 3 at Sedona Airport. Runways are named after the nearest ten degree mark on the magnetic compass rose and you drop the last digit. Runway 3 is actually at 30 degrees, drop the last digit and you have 3. The Sedona runway is about 100 feet lower at the end I took this shot than at the far end, so it is normal to takeoff on 21 (210 on the compass rose less the 0) and land uphill on 3, even with a tailwind up to about 10 knots. I fly a tail dragger so my cutoff is about 8 knots. The runways really heat up in the sun which causes lift (great for soaring), but when landing downhill it takes a while … the runway is generating lift and the ground falls away from me. Thus the uphill downwind preference … the runway is coming up to greet me instead of falling away from me.
Anyhow, this shot shows you the view pilots have when taking off on runway 3 in Sedona … It is awesome and thanks to John and Joni for letting me use this photo.
Whilst up at the airport last evening I got a shot of this incredibly beautiful float plane coming in for a landing. The N number lookup on the FAA site is currently unavailable so I wasn't able to look up type of aircraft it is or the owners, but it is a turbo prop jet and appears to be at least an eight passenger aircraft. It is simply a work of art … I have always wanted a float plane, but alas in Arizona there are not a lot of places you actually land on water. Oh well …
Have a beautiful day today and as always it is your choice how your day will develop and how you perceive the day to be. Choose a great day and keep breathing!
Smiles
Ted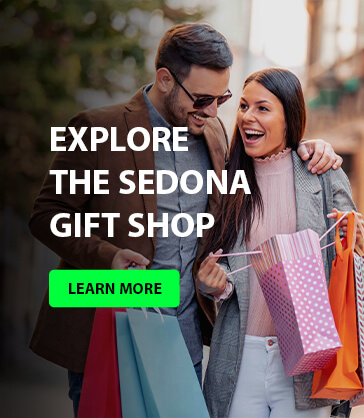 The green of all the fields is mine, the stars, the night, the wind at play,
A peaceful heart, while quietly
I go my way
— Max Ehrmann
###
The easiest way to reach Mr. Grussing is by email: ted@tedgrussing.com
In addition to sales of photographs already taken Ted does special shoots for patrons on request and also does air-to-air photography for those who want photographs of their airplanes in flight. All special photographic sessions are billed on an hourly basis.
Ted also does one-on-one workshops for those interested in learning the techniques he uses.  By special arrangement Ted will do one-on-one aerial photography workshops which will include actual photo sessions in the air.
More about Ted Grussing …