… a few people have asked which of my photos I hang on my walls at home and the second photo in last night's missive was one of them and the photo above of an Osprey lifting off from a branch in Lake Pleasant is another one … it is 48″ x 24″ and is in a permanent frame on a dining room wall which allows me to swap it out for other photos when I feel like a change. All total I usually have a dozen or so photographs on my wall in addition to the paintings that are up. I also have a wall that is dedicated to the photographic art by friends of mine and who's work I admire.
The photo below was taken from the back deck of a friend's home above the Pepperdine campus in Malibu where I will be doing a show in September … I love that place. Above the peaks on the left of the image you can see the shoreline of Santa Monica and the homes on the shore close in are on some insanely expensive beach front property … then there is the ocean and the knowledge that far over the horizon there is another land and more people … all of us on this little planet … our self-contained spaceship hurtling through space with no input or guidance from us. About the only thing we can exercise control over is ourselves and sometimes we do not do a very good job of that, but when we do, life is very good.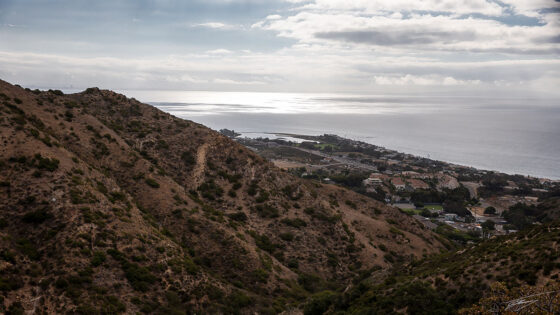 This evening I was introduced to some very fine cookies that are made and distributed by my friend Eric's daughter. They are absolutely amazing and fair warning, they are addictive! The company is called Share Bear Bakes … click to go to her website.
My friend, Kathryn Lee is doing a free webinar on content creation for your website this Saturday. She does great work and I think you'll enjoy … and my friend Tom Filsinger will be giving a live presentation at the Sedona Library, VOC branch this Friday on The Psychology of Creativity. between 1PM and 2:30 PM in the Javelina Room.
Into the weekend for me and the plan is to be back Monday morning. Have beautiful days, smile and choose to find joy in each day you are here. Be kind.
Ted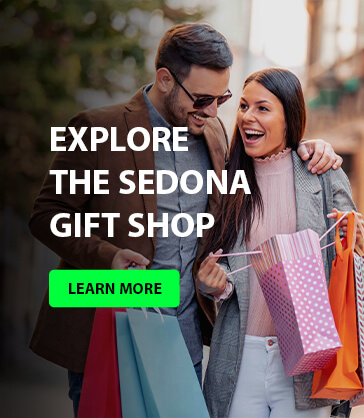 Though changed as are my songs from youth,
A voice within my heart still sings.
"Live thou in tenderness and truth,
And love mankind instead of things."
And often in the crowded mart,
With wrangling. selfish slaves of men,
These words like some old song will start,
And bring me to myself again.
Often In The Crowded Mart by Max Ehrmann
###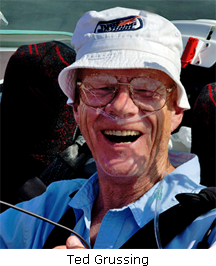 The easiest way to reach Mr. Grussing is by email: ted@tedgrussing.com
In addition to sales of photographs already taken Ted does special shoots for patrons on request and also does air-to-air photography for those who want photographs of their airplanes in flight. All special photographic sessions are billed on an hourly basis.
Ted also does one-on-one workshops for those interested in learning the techniques he uses.  By special arrangement Ted will do one-on-one aerial photography workshops which will include actual photo sessions in the air.
More about Ted Grussing …